Transfer news: Stevan Jovetic has options to consider ahead of Fiorentina exit
Stevan Jovetic has reiterated his desire to leave Fiorentina and claims to have several transfer options to consider.
By Simone Bargellini
Last Updated: 09/06/13 3:14pm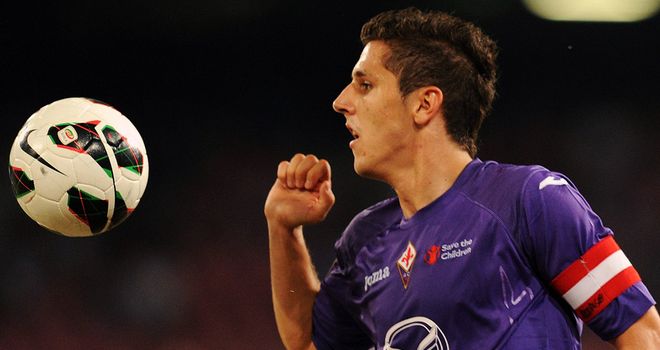 The highly-rated forward has been linked with a move to England for some time - with the likes of Chelsea and Arsenal credited with holding an interest.
Jovetic admits to having offers on the table from the Premier League, but has refused to rule out the possibility of staying in Italy or heading for Spain.
He feels it is the right time for him to take on a new challenge, at the age of 23, and is flattered by the speculation which continues to link him with Europe's biggest clubs.
Jovetic told La Gazzetta dello Sport: "Last summer president Andrea Della Valle told me to stay one more year and that at the end of the season, which is now, I would be allowed to leave if I wanted to.
"I've been at Fiorentina since 2008, it has been five intense seasons. I'm young and ambitious and it is normal to want to test myself somewhere else. I don't see anything wrong with that.
"Fiorentina have allowed me to compete in Europe. Now I want to win in Europe. Fiorentina's request won't block a departure. There is a clause but they will help me."
On the clubs to have shown an interest in his services, Jovetic added: "Juventus have been trying to get me for over a year. They say they want me and that I am first on their list ahead of (Zlatan) Ibrahimovic, (Carlos) Tevez and (Gonzalo) Higuain. Who wouldn't be flattered by that?
"I will also evaluate the Premier League, which is a fantastic championship, as well as La Liga. I have proposals from each of them so let's see what happens."