Serie A: Fiorentina and Italy striker Giuseppe Rossi requires knee surgery
Last Updated: 01/09/14 4:08pm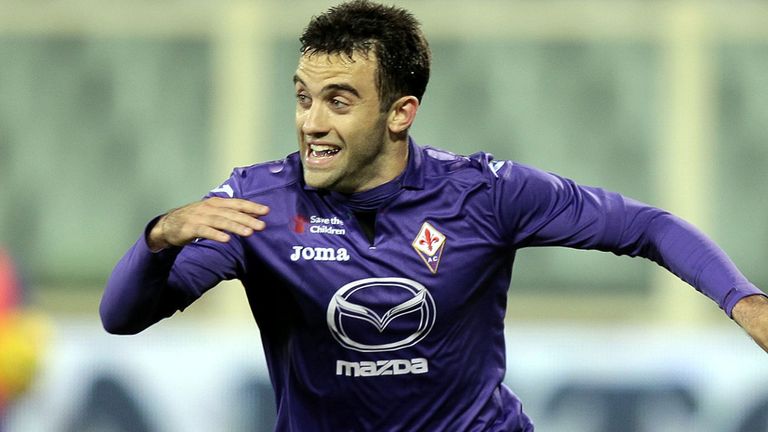 Italy and Fiorentina have suffered a blow with news that striker Giuseppe Rossi will have to undergo further knee surgery.
The Italy international hurt his right leg in training last month and tests revealed signs of excessive pressure being put on his right knee.
The 27-year-old has already undergone two operations to reconstruct cruciate ligaments in the knee.
A statement from Fiorentina on Monday read: "Fiorentina announces that player Giuseppe Rossi has been examined by Dr Andrew Williams in London.
"From the check-up it has emerged that the player Giuseppe Rossi will need to undergo arthroscopic surgery in order to resolve the current problem of excessive pressure on his right knee.
"The surgery will be carried out this week, following a consultation with Dr Steven Singleton, an assistant of Professor Richard Steadman, that the player requested."
Rossi missed four months of last season with a right knee injury before returning to play in May.
The former Manchester United player was left out of Italy's World Cup squad this summer but new national team coach Antonio Conte recently said he was counting on Rossi when making plans for the future.