Championship play-off: Watford striker Alex Geijo issues rallying call
Watford striker Alex Geijo has called for a positive approach ahead of the Championship play-off clash with Leicester
Last Updated: 12/05/13 11:56am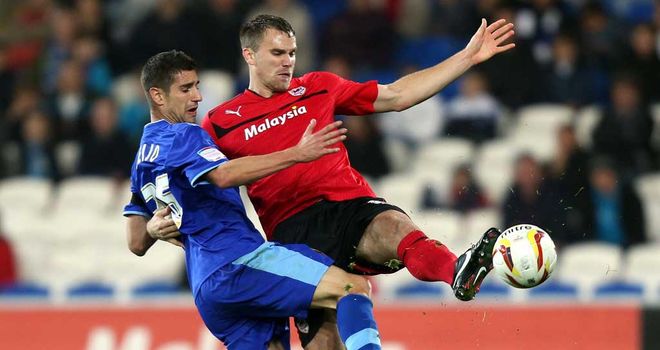 David Nugent's first goal in 17 games consigned the Hornets to a 1-0 defeat in Thursday's first leg but Geijo believes a "dream" Wembley final is still well within Watford's grasp.
The on-loan Udinese forward admitted the Foxes made life very difficult for his side in the first leg but insists they have every chance of turning the tie around.
Geijo said: "We knew it was going to be a difficult game, it was a semi-final. They made it difficult for us in the way they played.
"They pressed us hard, and put pressure on us, so it's difficult for the defence to cope for 90 minutes.
"Sometimes, when you're under pressure, you have to go more direct, and their defenders are big, and strong, and made things difficult. It was hard, but you have to play these games too. It's not always easy.
"It wasn't the best result because we lost, but it's only 1-0. We need to win at home, and why can't we?
"We're in the play-offs and have an opportunity to arrive at Wembley, and I think it's a dream.
"We can't be down in our mentality, we must stand up. Sunday is a final for us.
"We need to go out and play football, and win the game. If you can score lots of goals then that's better."