Serie A: Udinese forward Antonio Di Natale shelves retirement plans
Antonio Di Natale has decided to delay his retirement plans and take in another season with Udinese.
Last Updated: 29/05/14 2:12pm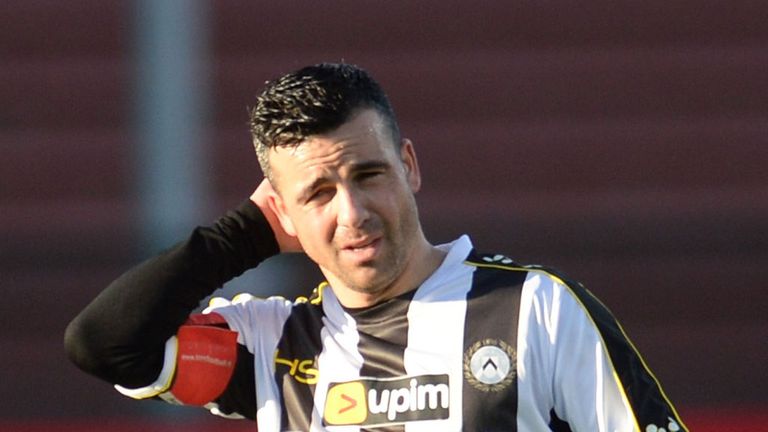 The 36-year-old forward announced midway through the 2013/14 campaign that he was looking to hang up his boots this summer.
After 10 years of loyal service at Udinese, during which he has become the all-time leading goalscorer in Serie A, Di Natale believed the time was right to call it a day.
He started to backtrack as the season unfolded, though, with hints that he could be persuaded to play on.
Udinese made it clear from the off that they wanted the former Italy international to continue, and productive talks have produced a positive outcome.
Di Natale claims to have been 'reassured' as to the direction the club are heading now that coach Frencesco Guidolin has moved into a technical supervisor role, and he will once again be leading the line next term.
He told Corriere della Sera: "I am bound to Udine and to Udinese for another year by contract.
"Last Thursday I went into president Pozzo's office and we talked about what to do.
"Guidolin had decided to leave, I wanted to understand the project at Udinese, now without the coach.
"The president reassured me, now I am on vacation."