Antonio Conte has hinted that he could soon leave Juventus for foreign climes
Juventus boss Antonio Conte is growing disillusioned with life in Italy and has hinted that he could soon be on his way.
By Simone Bargellini
Last Updated: 18/03/13 12:23pm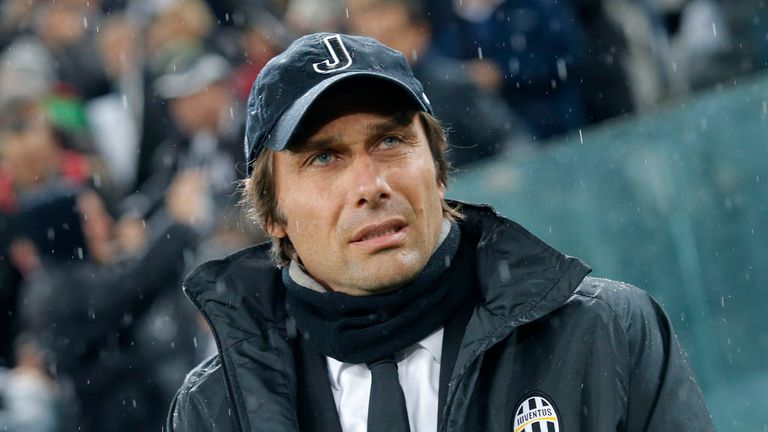 Conte has already conceded that he intends to make a fresh start away from his homeland at some stage in his managerial career.
That day may arrive sooner than many expected, with speculation linking him with Chelsea having already surfaced.
Conte has offered no indication as to when he will look to make a move abroad, but admits that the challenges facing him on a frequent basis in Italy are grinding him down.
Following a 2-0 victory over Bologna on Saturday, he said: "Even in a civilised city like Bologna we were greeted as if it were a war, and these things lead to great bitterness.
"That is when I get the urge to go abroad, so maybe I can live in a more peaceful and serene way. But my thoughts are only with Juventus for now."
Asked for his take on Conte's comments, and speculation suggesting Juve could make a move to bring Zlatan Ibrahimovic back to the club from Paris St Germain over the summer, general manager Giuseppe Marotta told Radio Anch'io Sport: "I think Conte was just venting his anger.
"He is a great coach and I hope he will stay here for a long time, and I am convinced that he will be here for many years."
On the mounting transfer rumours, he added: "Ibrahimovic? His economic parameters are out of our reach, so he won't become a Juventus player.
"(Sampdoria striker, Mauro) Icardi? He is footballer of promise and everyone would want him. He has great talent, but he must continue to prove himself over time."