Serie A: Cagliari owner Massimo Cellino sacks coach Diego Lopez
Cagliari have sacked coach Diego Lopez after Sunday's 3-1 defeat to Roma left them seven points clear of the drop zone.
Last Updated: 07/04/14 10:36am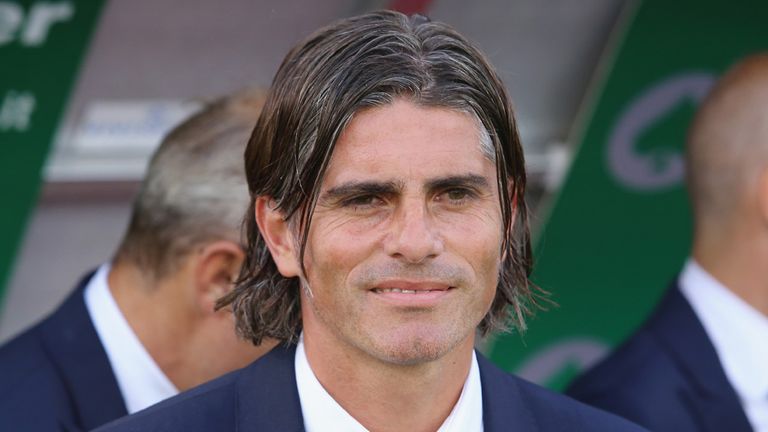 Lopez, a former Cagliari player, had been in charge of the club for nine months, but his departure means that owner Massimo Cellino has gone through 36 coaching changes in 22 years.
The news comes with Cellino on the verge of a takeover of Leeds United after a successful appeal against a Football League ruling barring him from owning the club following a conviction for tax evasion.
"Cagliari Calcio announce the dismissal of coach Diego Lopez," said a statement on the club's website.
"The need to give this team better direction until the end of the season in order to meet the objective of survival make necessary a change on the bench of the first team.
"This decision is extremely painful as Lopez has always presented himself as a professional man, and in the past has flown the flag as club captain.
"The club would like to thank the coach for his work and offer him our heartfelt best wishes for the rest of his career."