Serie A: Juventus could clinch 29th Scudetto at the home of their city rivals Torino
Juventus could clinch their 29th Scudetto at the home of city rivals Torino on Sunday, in the 227th Derby della Mole.
Last Updated: 27/04/13 1:47pm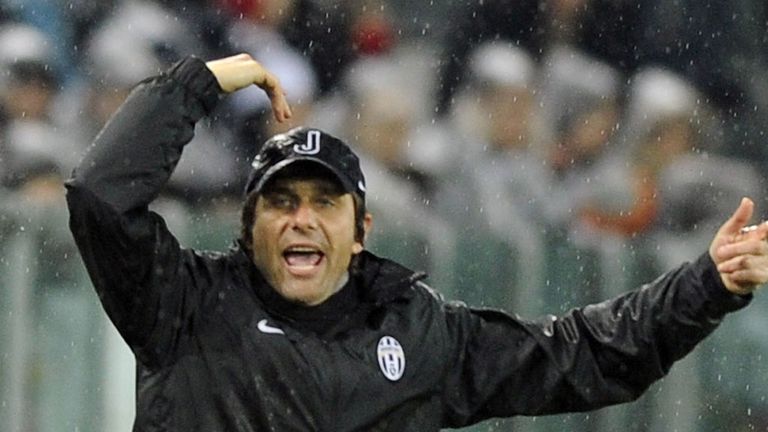 Should Napoli fail to win in Pescara tonight, victory for the Bianconeri at the Stadio Olimpico would see them win a second successive Serie A title, a "ferocious" one, according to coach Antonio Conte.
"This game is not like any other," he said.
"If last year our Scudetto was a miracle, this would be a ferocious one. It would be one born out of our desire, determination and consistency. All of the qualities which we have shown more than our rivals.
"It's not easy to win the league two years in a row, especially not in Italy."
Unsurprisingly, Juve sold out their contingent of tickets for the city derby within hours, but there are fears that many of their followers have also got their hands on tickets for the home fans' sectors.
"The fact that we are having to consider potential problems means we should all be ashamed," said Conte.
"To think that a game of football could cause violence is disgraceful. I've been saying it for a long time. In Italy, we get met with stones and insults being thrown our way - is that normal?"
For Torino, the derby is also crucial in terms of avoiding relegation.
They are just seven points clear of the bottom three and cannot afford to drop any more points.
"If we had got something out of those games we lost incredibly, like Cagliari, Parma, Napoli or Fiorentina, we would be safe and even heroes, but instead we are suffering," Coach Giampiero Ventura told the Gazzetta dello Sport.
"Bring on the derby because certainly we won't lose our concentration in this match.
"The league table says that this is a very important game for us, but it is still a derby, which is a game unto itself.
"You can make predictions about other games, but not a derby. You just have to play it and see."