Serie A: Torino keeper Jean-Francois Gillet's appeal against 43-month ban rejected
Torino goalkeeper Jean-Francois Gillet has appeal against 43-month ban from football for alleged match-fixing rejected.
Last Updated: 27/07/13 12:13pm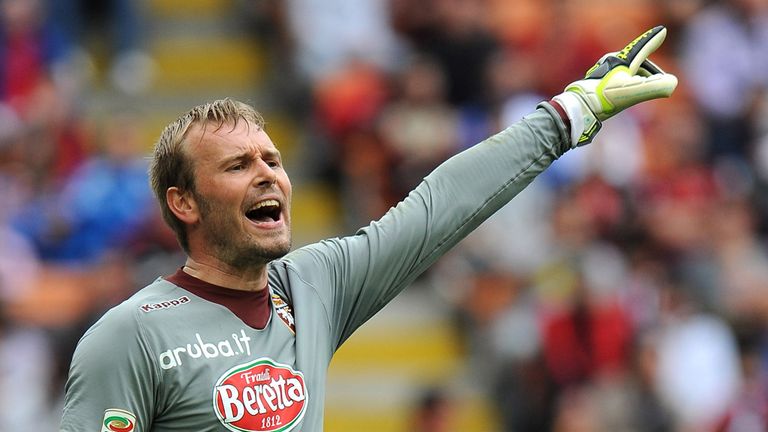 The Belgian keeper, 34, was the most high-profile player who faced charges of sporting fraud in relation to both Bari's defeat to Treviso on May 11, 2008 and their subsequent loss to Salernitana on May 23, 2009.
Gillet was on the Puglian club's books between 2001 and 2011, playing in both the matches under suspicion and, in the light of the verdict issued on July 16, he faced a premature end to his career.
That possibility became entirely likely as the FIGC confirmed the rejection of 12 appeals from the group of individuals handed bans two weeks ago - but two were partially successful.
A statement published on the FIGC's official website today confirmed a four-year ban for Massimo Gancu while Gianluca Galasso will join Gillet on a 43-month ban.
Forty-two-month bans for Simone Bonomi, Francesco Caputo, Daniele De Vezze, Luca Fusco, Stefano Guberti, Vitali Kutuzov, Alessandro Parisi, Ivan Rajcic and Vincenzo Santuruvo were also upheld.
However, Corrado Colombo had his six-month ban halved while Raffaele Bianco's 42-month suspension was reduced by six months.