Sampdoria striker Maxi Lopez out for several months with knee injury
Sampdoria striker Maxi Lopez has vowed to come back stronger after suffering a serious knee injury against Atalanta.
Last Updated: 05/11/12 9:51pm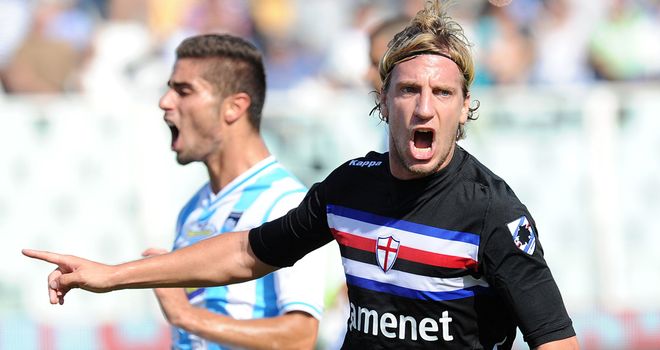 The 28-year-old, on loan from Catania, has torn meniscus in his left knee. No timetable has been set for his return.
"I felt a sharp pain, but I did not realise immediately that it was such a bad injury," he told the club's website. "I want to keep playing, but afterwards I began to realise the severity of what the tests have now confirmed."
Sampdoria have lost six Serie A matches in a row to tumble down the table, and this latest injury blow hardly helps.
"It is a run of bad luck both for me and Sampdoria and I regret very much leaving Sampdoria at this difficult time," Lopez added. "I have been shot down but do not cry for me. After surgery, my only wish is to get back to work and come back stronger."