Velez Sarsfield say Gino Peruzzi has turned down a move to Sunderland
Velez Sarsfield have claimed Argentina international Gino Peruzzi has turned down a move to Sunderland.
By Patricio Figueroa
Last Updated: 10/07/13 11:01pm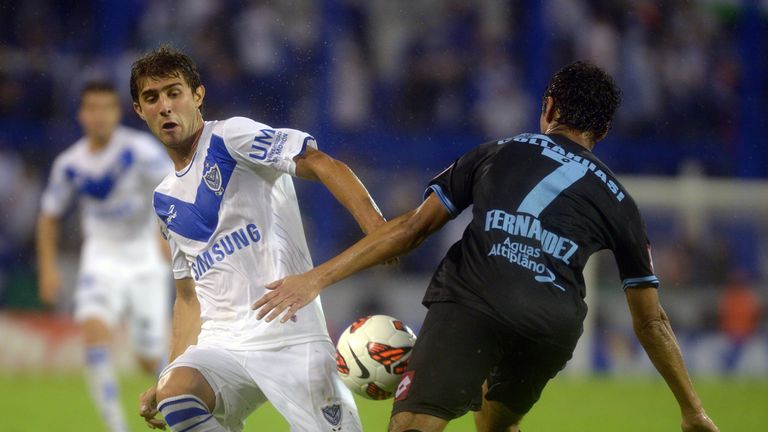 The Argentine club confirmed over the weekend that Peruzzi had been given permission to discuss a move to the Stadium of Light after a fee, reportedly in the region of £5million, was agreed with Sunderland.
However, the 21-year-old has rejected a switch to the Premier League club, according to Velez's vice-president Julio Baldomar, who is waiting to see if the deal will be resurrected.
"It's the first time that something like this has happened to us," Baldomar told TyC Sports.
"The player and his agent have said that what Sunderland offered him isn't enough. This has given us several problems.
"We got to an arrangement from club to club very fast. We arranged the amount of the transfer and everything was okay between Velez and Sunderland.
"But, suddenly, the player and his agent have said that what has been offered as a contract to Peruzzi isn't enough.
"This situation is something really weird. Usually, when a proposal arrives from Europe, the player is the first person interested in having the transfer done. And, even in this case, when an offer has arrived from English football, the player should be really interested.
"But, if he says that what he would receive isn't enough, we can't do anything about that.
"But it's weird because what the player will receive for the transfer is a lot of money as he will receive 15 per cent of what Sunderland pays to Velez.
"We will see what happens in the next hours because if Peruzzi finally doesn't get transferred that gives Velez lots of problems."