Parma chief Tommaso Ghirardi warns AC Milan off his side's coach Roberto Donadoni
Parma president Tommaso Ghirardi has warned AC Milan off his side's coach Roberto Donadoni.
Last Updated: 11/05/13 7:08pm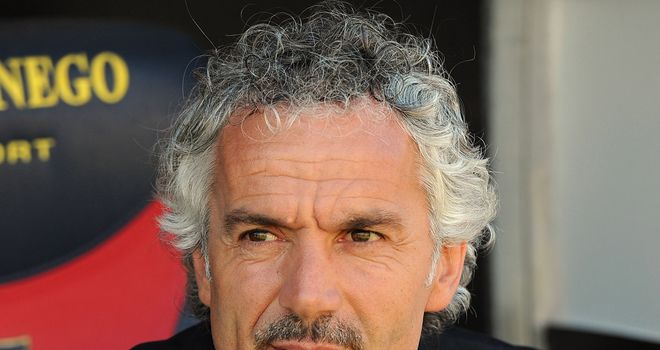 Donadoni recently admitted he would find it hard to turn down an approach from the club he spent much of his playing career with, and he also said he feels ready to make the step up to such a big club.
While Ghirardi does not doubt his acumen and ability to take charge of the Rossoneri, he says that opportunity will just have to wait.
"One day, I do hope he gets to coach Milan, but not now," he said.
"Donadoni still has work to finish here at Parma and I have never had any doubts in him, not even before we renewed his contract."
Donadoni has led Parma through a comfortable season with little or no relegation fears.
"And once we had ensured our survival, we continued to collect points and now we are sure of 10th place," continued Ghirardi on Radio Sportiva.
"That is what we were hoping for since we always want to improve. My intentions were to bring stability to this club and we have achieved that in each of the past four years, which is something to be proud about."
Bologna are also proud to have avoided relegation to Serie B, and their coach Stefano Pioli says his side are now keen to end the season on an even higher note.
"We have achieved safety, but now we want to get the best out of these last two matches," he said after his side's 3-0 defeat to Napoli in midweek, a result he put down to "tiredness."