Transfer news: Australian Terry Antonis set for Parma switch from Sydney FC
Sydney FC have accepted an offer from Parma to sign Australian starlet Terry Antonis.
By Edwin Chong
Last Updated: 06/06/13 2:57pm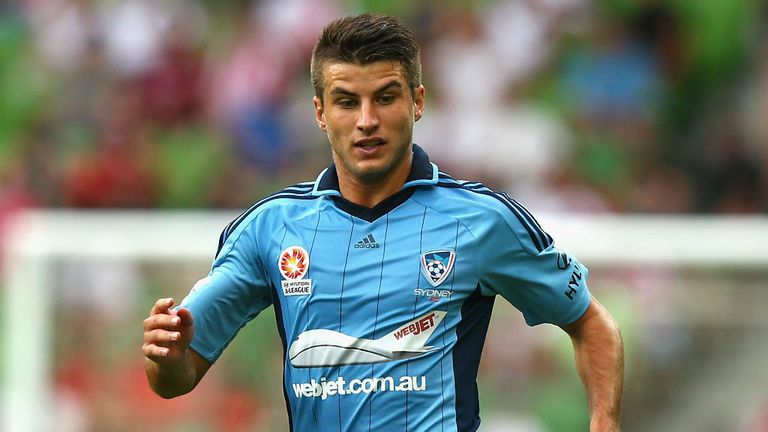 Club CEO Tony Pignata confirmed that a deal has been struck which saw the A League outfit back down from their initial request for a lump sum transfer fee of £185,000 in the best interests of the player.
"I just wanted Terry to go to the (Under 20s) World Cup with a clear mind and he was getting frustrated," said Pignata to AAP, after Sydney agreed to receive the fee in three instalments.
"In the end there wasn't going to be a winner and we did the right thing by Terry and agreed. At the same time, we made sure that legally we were protected which we are by FIFA. If they don't pay by those due dates, we will go down that path but I don't think that will happen."
The 19 year-old, who made his league debut at 16 and has played 39 times for the Sky Blues, is expected to push for a place in Roberto Donadoni's starting side next season.
"If he did go over there he should be part of the first-team squad. My understanding is that he will be part of the first-team training squad initially for the first 12 months and then it's up to Terry," Pignata added.
"At the end of the day, he's going to have all the opportunities and if he can perform, he'll be playing some pretty high standard of football."