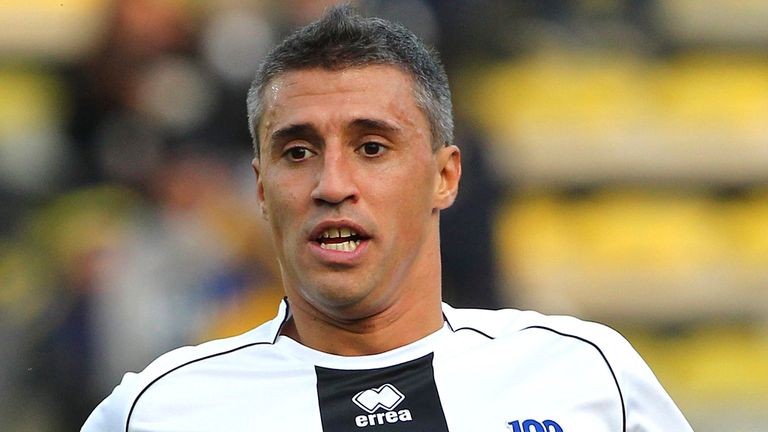 Serie A side Parma have announced they have appointed former Argentina international Hernan Crespo as their youth team coach.
The 39-year-old Crespo ended his 19-playing career in 2012 having scored over 300 goals.
Crespo played a total of six seasons at Parma and was a key member of the Gialloblu side that won the Coppa Italia, a UEFA Cup and lifted the Italian Supercup in the 1998-99 season.
A statement from Parma read: "Hernan Crespo is the new coach of Parma's youth team.
"'Valdanito' (Crespo), who had unforgettable success at Parma and is considered the Parma player of the century by the Gialloblu fans, will take over the role that had been carried out by Fausto Pizzi in the last three seasons."
Crespo also won three Serie A scudetti with Inter Milan, a Copa Libertadores with River Plate, a Premier League title with Chelsea and a silver medal at the 1996 Olympic Games.