Hannover head coach Mirko Slomka: No offers from other clubs
Mirko Slomka has insisted he is ambitious to win trophies as he considers whether to sign a new deal at Hannover.
By Thomas Zocher
Last Updated: 15/10/12 11:05pm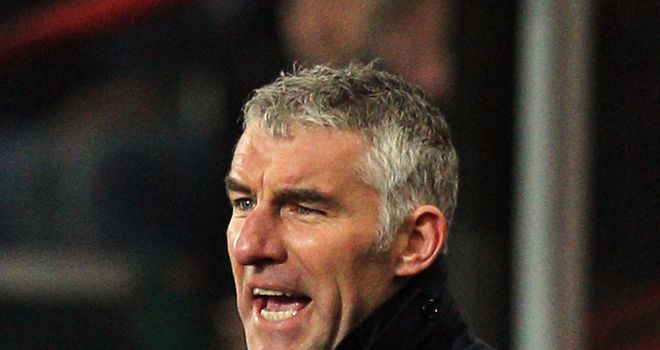 Slomka has been with the club since January 2010 but his contract is set to expire next summer and there has been speculation linking him with a move elsewhere, most notably Bayern Munich.
Hannover have made it clear they would like Slomka to commit his future to the club, but further discussions will have to be held before anything is decided.
"I do not have any offer from another club," he said. "I am able to understand some rumours, those based on the circumstance that my contract is to expire (next summer) as much as Jupp Heynckes' deal (at Bayern Munich) will do.
"This is no indication I am keen on a move away from the club. My new contract is a decision regarding my future and the future of Hannover 96, too.
"The club knows its future direction and will tell me all about their future plans.
"I am very ambitious. I kind of like ending up with my teams among the top seven clubs all season.
"I am out to grab the maximum as a manager. I want to achieve trophies, this is what is driving me on.
"If I am to sign on with the club, the new deal will not include an option to get out earlier."