Matthias Sammer hits out at two-game suspension imposed on Franck Ribery
Bayern Munich director of sport Matthias Sammer has hit out at the two-game suspension imposed on Franck Ribery.
Last Updated: 21/12/12 11:27am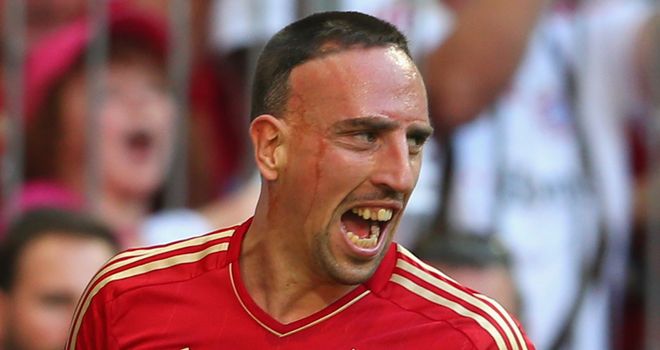 The German Football Association (DFB) banned the Frenchman for two cup games for violent conduct, meaning he will only be available to play in the competition again this season should Bayern reach the final.
Sammer, however, cannot understand how Ribery saw a red card when his opponent only received a yellow, and has criticised referee Thorsten Kinhofer.
"I personally do not respect (the decision) and I am furious that there is one man in all of this who had a rotten day, yet he is not being discussed in the slightest," he said.
"That is what I cannot understand.
"The fact that the referee had an absolutely catastrophic day has been completely ignored and not been assessed."
Ribery was sent-off for pushing Koo Ja-cheol in the face after fouling the South Korean.
The Augsburg forward was only booked for his role in the clash despite also raising his hands.
"There cannot even be any discussion that Koo, for me, did exactly the same thing as Franck Ribery," added Sammer in the Bild newspaper.
Bayern reluctantly accepted the DFB's sanction, meaning Ribery misses Bayern's home game with Borussia Dortmund in the quarter-final and their next game in the competition.