Werder Bremen appoint Thomas Eichin as their new director of sport
Werder Bremen have appointed Thomas Eichin as their new director of sport.
Last Updated: 27/12/12 10:40am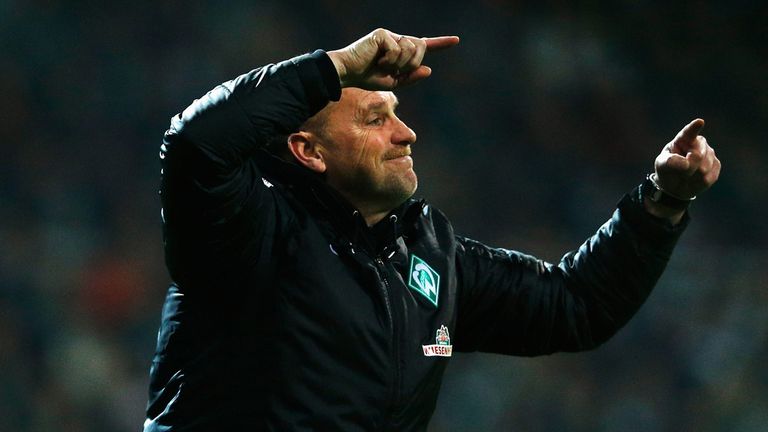 Eichin, who currently works in a similar position for Cologne's ice hockey team, will replace Klaus Allofs, who left the club in November to join Wolfsburg.
Eichin will begin work with Bremen in the spring, at the end of the ice hockey season, and his appointment has been welcomed by the club's chairman Willi Lemke.
"We had announced that we would find a smart solution to succeed Klaus Allofs and we have found it with Thomas Eichin," he said.
"He was on our shortlist from the very beginning and fits perfectly into the profile we had drawn up given his previous experience.
"He is an experienced negotiator, he knows the Bundesliga and has proven in the ice hockey world that he can survive the highs and lows at the top of a club with a great tradition."
Eichin, a former professional footballer, will be officially presented later on Monday having spent the last 13 years working for the Cologne Sharks ice hockey club following the end of his playing career.
"This is a unique opportunity for me to return to football in a very interesting position at such a renowned club," said the 46-year-old.
"I am delighted with the faith the Werder Bremen bosses have placed in me. I would particularly like to thank the management of the Cologne Sharks, who allowed me to take this opportunity from the spring."