Sven-Goran Eriksson rejects offer to take over as coach at 1860 Munich
Sven-Goran Eriksson has turned down an offer to take over as coach at German second division side 1860 Munich.
Last Updated: 18/01/13 8:25pm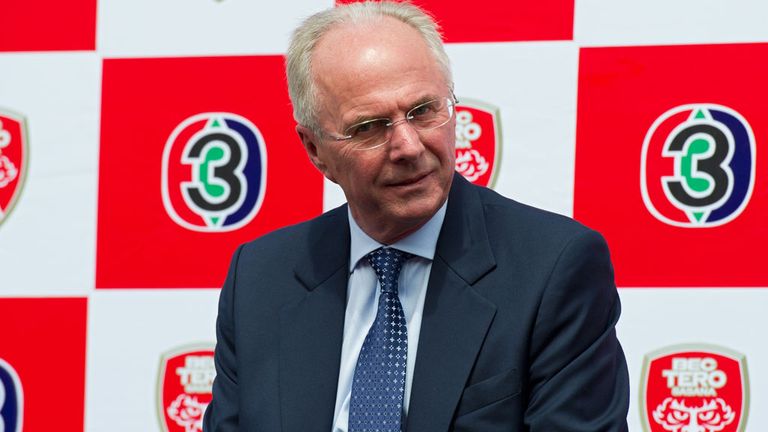 The former England boss was linked with the club last November when he attended one of their games at the request of club investor Hasan Ismaik.
Reiner Maurer was sacked as the Lions' coach shortly after Eriksson's visit to fuel speculation that the Swede was going to replace him, only for Alexander Schmidt to be appointed.
However, negotiations with Eriksson continued behind the scenes, but the 64-year-old has confirmed he has rejected the approach.
"A bit of time has passed since my first contact with the club in November and we all know how quick-moving the professional football world is," said Eriksson in a statement.
"Therefore, I would like to ask everybody involved to respect my decision. I wish my friend Hasan Ismaik and 1860 Munich lots of success in the future."
1860's general manager Robert Schafer had flown out to London earlier this week to discuss terms with Eriksson, and he added: "We spoke at length and in depth about the club and the 2. Bundesliga.
"We had also considered how we could integrate the current coaching staff into his new backroom team."
Schmidt remains in charge of the side, who are five points off the lead in the 2. Bundesliga as they chase a return to the top flight for the first time in nine years.