Schalke 04 reject offer from Tottenham to sign Lewis Holtby during the January transfer window
Schalke 04 have rejected an offer from Tottenham to sign Lewis Holtby before the end of the January transfer window.
Last Updated: 20/01/13 4:56pm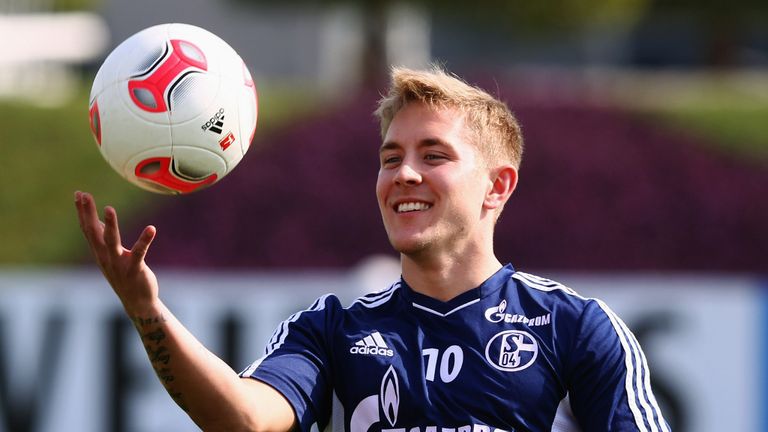 Holtby is set to join Spurs when his contract expires in June, but with Brazilian midfielder Sandro out for the rest of the season with a knee injury, the north London side approached Schalke in a bid to sign him now.
Manager of the Bundesliga outfit, Horst Heldt, confirmed they had rejected the offer, saying: "Tottenham have made an offer, which was not acceptable, therefore it was rejected.
"The transfer window is still open and Lewis has not become any cheaper."
The Germany Under-21 captain produced another impressive performance for Heldt's side on Friday when he created two goals and scored the decisive fifth in Schalke's thrilling 5-4 home win over Hanover 96.
The 22-year-old later confirmed any potential move is out of his hands, and his eyes are firmly fixed on his future with Schalke.
"I am not going to just p*** off without busting my a*** for the team," Holtby said.
"I will give my all for Schalke until the last second. Everything else must be decided by the clubs."