Wolfsburg's high expectations are putting unnecessary pressure on team, says coach
Wolfsburg coach Dieter Hecking says the club's high expectations are putting unnecessary pressure on the team.
Last Updated: 25/03/13 11:04am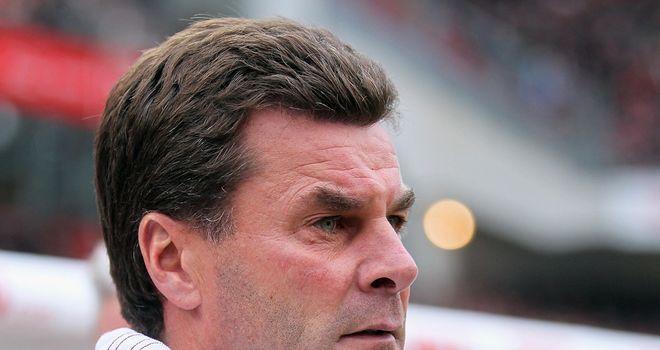 The Wolves are currently 13th in the table, seven points clear of the relegation zone and the same distance from the top six, yet Hecking believes the level of expectation does not reflect the size of the club.
Although the Wolves won the Bundesliga title in 2009, that was their first major trophy and Hecking believes it should not be used as a marker for future performances.
"The table does not lie," he said. "As coach of Wolfsburg, you are always being confronted with the Champions League or the Europa League, even though Wolfsburg have only achieved that twice in the last 10 years.
"The current situation is different."
Hecking has at least furthered the club's rise from the bottom of the table since taking over from caretaker coach Lorenz-Gunther Kostner, who inherited a side from Felix Magath which was in danger of being relegated.
He arrived from Nurnberg during the winter break and comes up against his former side for the first time at the weekend, although he says there is no ill feeling between him and his former employers.
"Anybody who knows this business understood my motivation," he told Kicker magazine. "The transfer was a clean one and even in Nurnberg, they fully understood me."