Bundesliga: Thomas Schaaf is not playing the blame game after Bremen's collapse
Thomas Schaaf is not pointing the finger at anybody after Werder Bremen's dramatic late collapse against Hoffenheim.
Last Updated: 05/05/13 2:18pm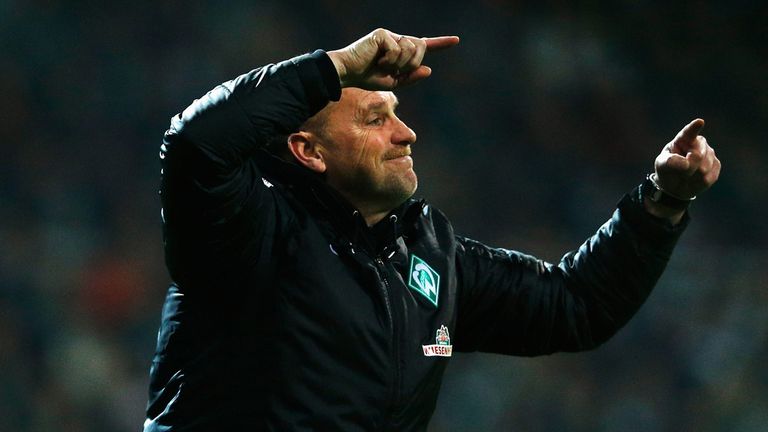 With two minutes to go, Bremen were on course for a win which would have seen them move five points clear of the relegation zone.
Sven Schipplock then struck twice to salvage a draw for Hoffenheim and keep Bremen just three points above the drop zone with two games of the season remaining.
"I am not going to blame somebody at all costs," said Schaaf. "We could have wrapped it up earlier when we should have scored a third goal, but we lacked a bit of composure.
"I saw my team play with passion and to try to give something back to the fans.
"I think we managed that. It was an extraordinary game and life goes on."
His side's perilous league position contributed to them losing composure in
the final five minutes as fear set in following Schipplock's first goal in the 85th minute.
"It all got a bit hectic in the end," he told Sky television. "Unfortunately, we lacked serenity then which we had seen over long periods of the game.
"We were unable to carry it through to the end, but we move on."
They received excellent support in the sold-out Weser Stadion and forward Nils Petersen expects the same again when they host Eintracht Frankfurt next weekend, and he expects them to be celebrating survival come the end of that game.
"I have no doubts about it," he said. "The fans recognised today that we had given it our all and they are going to make the same atmosphere next weekend.
"Then we will draw a line under this awful situation."