Bayern Munich captain Philipp Lahm says his team are "not reinventing football"
Bayern Munich captain Philipp Lahm says his team "aren't reinventing football", but admits minor changes are being made.
Last Updated: 12/07/13 10:43am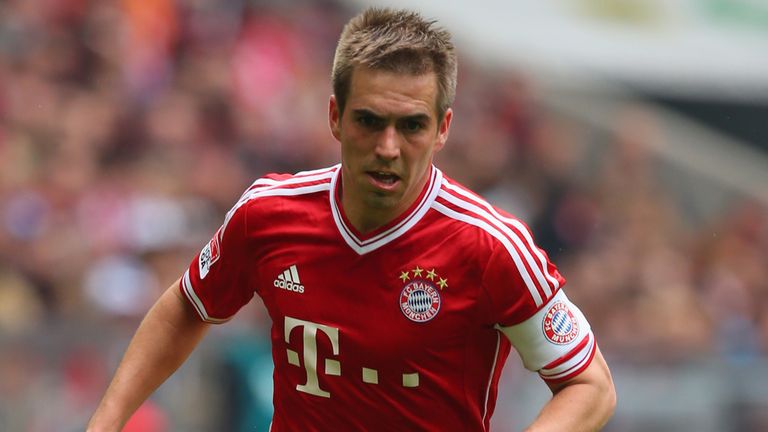 The Bavarians won the Bundesliga, Champions League and DFB-Pokal under Guardiola's predecessor Jupp Heynckes last season, playing a different style to the one favoured by the Catalan at his former club Barcelona.
After just over two weeks' working with Guardiola, Lahm acknowledges some things have changed, but says the new coach has not set about revolutionising a side who have just celebrated their most successful season ever.
"Pep Guardiola has his own ideas," Lahm said. "He expects a few things from us, like the way we move or our passing and positional play.
"We're going to have to work on the fine-tuning in the coming weeks, but it's only about small things.
"We are not reinventing football."
Guardiola does not have to change much, either, and perhaps his biggest challenge will be sustaining the hunger levels Bayern showed on their march to glory last term.
Lahm says the Catalan will not have to worry about that, though, as they look to build on a campaign in which they won four trophies - also including the German Supercup - by clinching six in 2013/14.
"We have really good chances to win titles again," the Germany full-back added on his club's website.
"We're certainly not going to get any worse. The competition in the Champions League is obviously extremely hard, though, and we are the ones everybody will be hunting because everybody wants to knock out the holders.
"But nobody need worry that we're going to sit back and relax after winning the treble. The opposite is more likely to be the case because there's a lot still in this side."