Pep Guardiola admits the pressure is on Bayern Munich to win every game
Pep Guardiola watched his Bayern Munich side cruise through to the second round of the DFB-Pokal on Monday.
Last Updated: 06/08/13 10:28am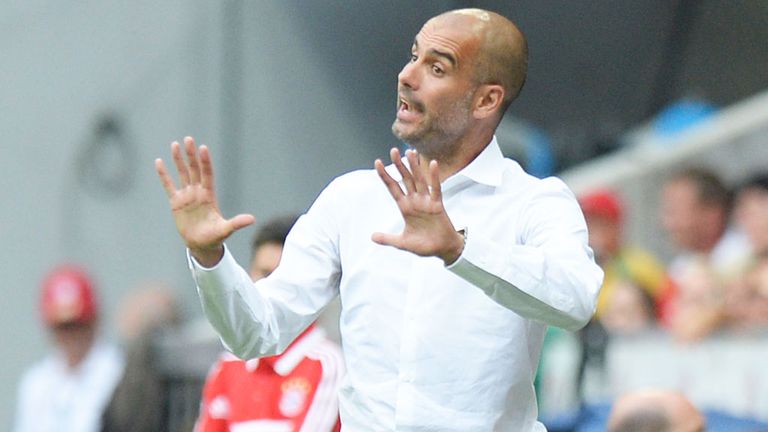 Bayern were never troubled by fourth-tier side BSV Rehden as Thomas Muller grabbed a hat-trick in a 5-0 win.
Former Barca boss Guardiola was pleased to have avoided an early-season slip-up after a weekend of shocks.
He told the club's official website: "Cup ties are always dangerous. Four Bundesliga clubs were knocked out yesterday. We're satisfied about going through."
Guardiola succeeded Jupp Heynckes in the Bayern hot-seat after a season which saw Bayern win the Champions League, Bundesliga, DFB-Pokal treble.
The Spaniard added: "I'm aware of which club I've joined, we have to win every match, but that's normal. People always want more.
"I accept the pressure. We've only been together seven weeks so we still have to improve a lot."
Holland winger Arjen Robben was pleased Bayern advanced with few alarms.
"The amateurs played really well and gave it everything they had," he said.
"Naturally, they were very defensive, which always makes it difficult.
"You have to score the first goal. It's easier once you've done that.
"We're looking forward to the new season. Hopefully we can take a few more steps forward."