Wolfsburg midfielder Luiz Gustavo defends move from Bayern Munich
Wolfsburg midfielder Luiz Gustavo has defended his decision to join the Bundesliga side from Bayern Munich this summer.
By Paulo Freitas
Last Updated: 15/09/13 5:29pm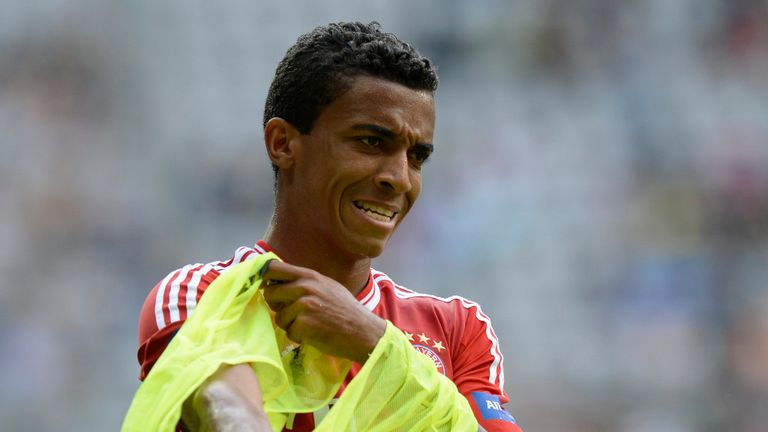 The 26-year old was a reported target for Arsenal during the transfer window, although he opted to remain in Germany and signed a five-year deal with Dieter Hecking's side.
In making the move, Gustavo has sacrificed playing in the Champions League, but he believes he has made the right switch despite a lack of European football.
"It was hard at first to make the decision as we humans have something called vanity or ego," he told ESPN Brazil.
"It took me a long time to reach a big club, play the best competitions and like it or not, I joined a club that are not playing in the Champions League."
Gustavo has earned a reputation as a tough-tackling midfielder, but he says he is able to focus his aggression on bringing out his best performances.
"I am a calm person, everyone has one's own history. Mine was always fighting and I am fully capable of wearing the shirt of a more well-known club. But it makes no difference to me," he said.
"Wolfsburg are a top club in Germany, a club fully capable of showing this year and in the next years that they will be able to play in European competitions as they have a very good project."