Bundesliga: Nurnberg refusing to rush as Christian Gross is linked with coach's job
Martin Bader has explained the delay in appointing Nurnberg's new coach as reports link Christian Gross with the role.
By Thomas Zocher
Last Updated: 11/10/13 4:43pm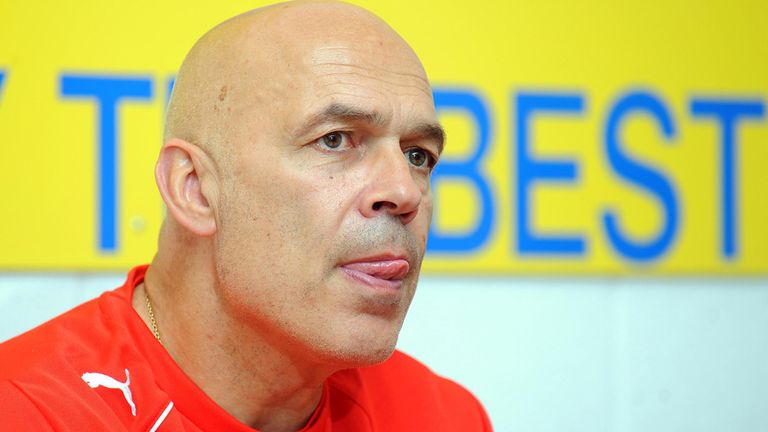 Michael Wiesinger was relieved of his duties earlier on this week and Nurnberg are hoping to present their new coach in good time ahead of their next Bundesliga game at Eintracht Frankfurt next weekend.
However, Bader does not want to be rushed into an appointment, aware that he too is being judged on the success of his choice.
"The new coach has got to fit in sportingly, humanly and economically," he said.
"We can't afford to make any mistakes.
"If the next coach does not work out, then I get nailed. But that is what I am paid for and I've survived it for 10 years at the club."
According to Germany's Sky Sport News, Swiss coach Gross is already on his way to Bavaria while the Bild newspaper claims the former Tottenham boss is not yet fully convinced about taking the Nurnberg hotseat.
Bader says the final decision will not be his, but that of the club's advisory board.
"Once we have gathered all the information, it will be up to the board to decide," he said.
"So far, though, they've always followed my personal favourite."