Bundesliga: Werder Bremen captain desperate for return to Champions League
Captain Clemens Fritz wants to help get Werder Bremen back in the Champions League, but admits: "It could take a while."
Last Updated: 11/10/13 4:37pm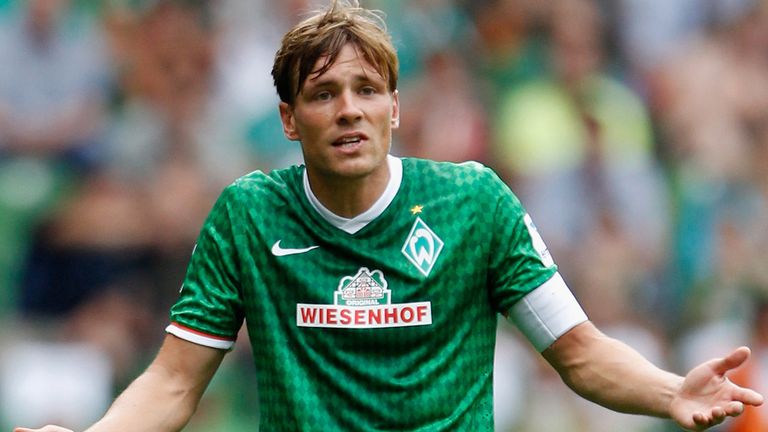 Bremen were a fixture in the Champions League until three years ago, when they finished 13th in the Bundesliga.
Their last two seasons have delivered a ninth-placed and 14th-placed finish, but Fritz craves a return to the upper echelons.
"It's only normal to want to get back to where we once were," he told Sport1 radio.
"Therefore, our aim has got to be to get back into the Champions League again at some stage."
Under new coach Robin Dutt, Bremen currently find themselves just two points behind fourth-placed Borussia Monchengladbach, although Fritz is realistic about his side's chances of returning to Europe's elite club competition next season already.
"It's going to take some time," he said. "We all know it could take a while."
Nevertheless, after the club's worst season in almost 15 years, a smile is slowly returning to the fans' faces, particularly after victory in the northern Germany derby against Hamburg.
"After suffering three defeats, the derby win was immensely important," said Fritz.
"You could see in that game that we desperately wanted to leave the field as winners."