Bundesliga: Rudi Voller & Michael Ballack against calls to make Leverkusen replay Hoffenheim game
Rudi Voller and Michael Ballack feel the final 20 minutes of the Hoffenheim-Bayer Leverkusen match should be replayed.
Last Updated: 21/10/13 12:46pm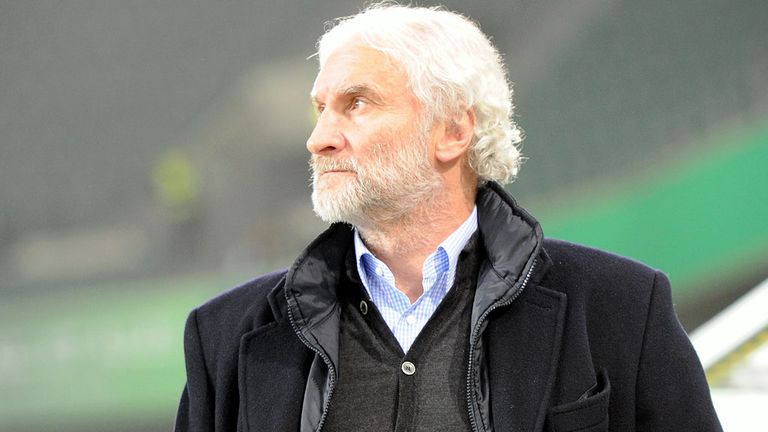 Stefan Kiessling gave Leverkusen a 2-0 lead in the 70th minute with a header which, although going wide, found its way in through a hole in the side-netting.
The German Football Association (DFB) is set to discuss the incident at its weekly disciplinary meeting after Hoffenheim lodged an official complaint on Sunday evening, although, due to internal elections, a decision may not be announced until the end of the month.
Given the precedent of a replay - Bayern Munich's game against Nurnberg in 1994, after a goal which never was helped Bayern win 2-1 - it is widely expected that the DFB will call for the match to be rescheduled.
However, Leverkusen's director of sport Voller suggests the game should recommence from the moment when that 'ghost goal' was scored.
"It may sound rather odd to us Germans, but that's part and parcel in southern Europe," Voller said to Sky television.
"In our opinion, that is the fairest solution. If we have to replay the game, then we'd accept that also, but that would not be a fair decision.
"We correctly led 1-0 and, if there were to be a replay, then there would be only one winner - Hoffenheim."
Former Leverkusen midfielder Ballack agrees with Voller that starting from scratch would not be right.
"If it were to start again at 0-0, then Leverkusen would be clearly disadvantaged," the former Germany captain said. "They were leading at the time."
A long-term solution, according to the former Chelsea midfielder, would be for the use of technology.
"We're still blocking ourselves from technology for elementary decisions," he said. "We should make football a bit easier.
"So much is now at stake for clubs and, if you have a camera in the goal or television evidence, then you get the right decision.
"It should be considered seriously in order to prevent situations like this."