Bundesliga: Jurgen Klopp is 'ashamed' of Borussia Dortmund fans' conduct
Borussia Dortmund boss Jurgen Klopp has condemned the behaviour of some of their fans.
Last Updated: 27/10/13 10:08am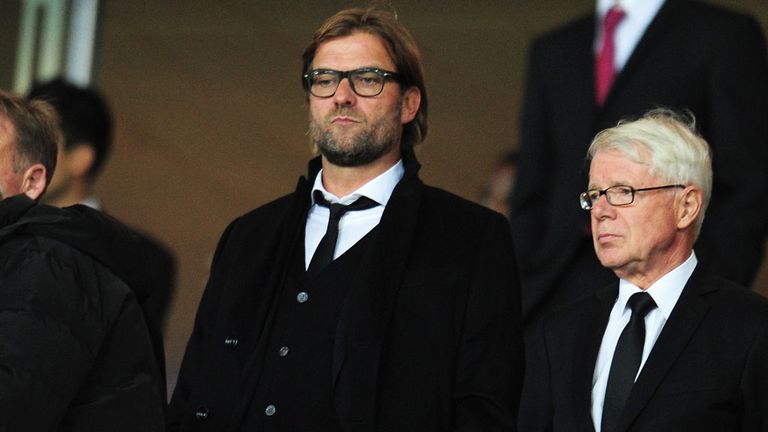 Coach Jurgen Klopp watched on from the sidelines as the referee called the players back off the field as they lined up for kick-off.
"At that moment, I was really ashamed," Klopp said. "They were really terrible images.
"That really is not on and I cannot understand it in the slightest. It was not pleasant at all."
Dortmund's general manager Hans-Joachim Watzke shared Klopp's disappointment in his club's own fans, but defended the team's decision to applaud the visiting supporters at the end of their 3-1 victory.
"It's just anti-social behaviour, especially throwing fireworks at opposition fans," he told Sky television.
"It cannot be tolerated and we won't accept it. There will be repercussions. I'm very sorry.
"Schalke were our hosts today and we apologise for this.
"Nevertheless, it was right that the team went to the fans. There were over 6,000 of them there and we cannot punish 5,900 for these 100 hooligans."
The remainder of the game was played without any further disturbances, Dortmund appeasing their own supporters by taking an early lead and going on to win comfortably at the Arena AufSchalke.