Bundesliga: Court rules Bayer Leverkusen's 'phantom goal' will stand
Bayer Leverkusen's 2-1 Bundesliga victory over Hoffenheim will stand despite their 'phantom goal', a court has ruled.
Last Updated: 28/10/13 1:14pm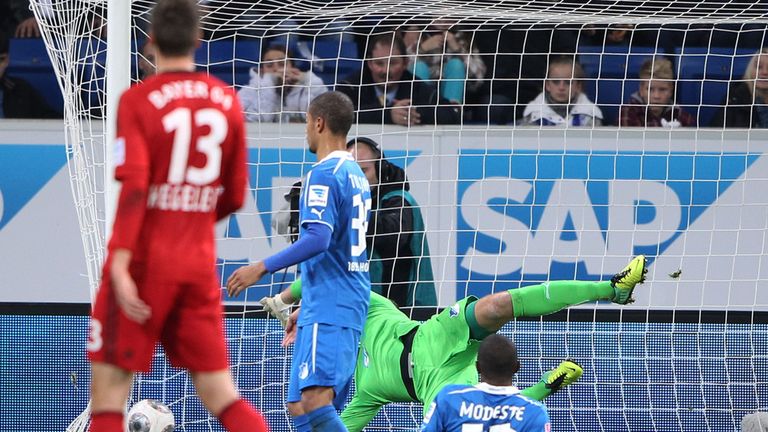 Leverkusen striker Stefan Kiessling's 70th-minute header flew just wide of the post and hit the side netting but went through a hole and ended up in the goal.
Referee Felix Brych awarded a goal after consulting his assistant, putting Leverkusen 2-0 ahead at the time.
Hoffenheim appealed against the result - but Germany's sports court ruled the game should not be replayed.
The incident has re-ignited the debate over the possible use of goalline technology in Germany.