Bundesliga: Hoffenheim accept German Football Association judgement
Hoffenheim will not challenge Monday's ruling which stated there will be no replay of their match with Bayer Leverkusen.
Last Updated: 29/10/13 6:15pm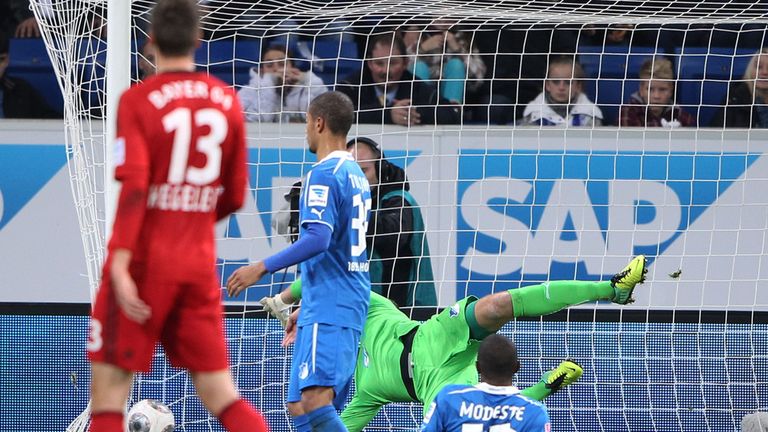 Leverkusen won 2-1 in a match settled by Stefan Kiessling's 'ghost goal', with the striker's header going through a hole in the side-netting.
Hoffenheim appealed against the result, but a DFB tribunal ruled following a hearing in Frankfurt on Monday that the original result would stand.
And in a statement posted on their official website on Tuesday, the club confirmed they will not take the matter further.
Chairman of the board Peter Rettig said: "After extensive deliberations we have finally decided to give up the route of taking this to the next level.
"This decision does not change the fact that we view the tribunal's decision as sending a wrong signal to football in general.
"However, we will accept this judgment because we do not want to get bogged down in what is obviously a hopeless cause."
Head coach Mark Gisdol is also prepared to move on from the incident.
"I'm obviously disappointed, but not surprised," he said.
"We will now look forward and, as always, it is best to focus on the challenges ahead."