Sweden winger Jiloan Hamad signs deal with German side Hoffenheim
Hoffenheim have announced the signing of Sweden international winger Jiloan Hamad.
Last Updated: 03/11/13 9:06pm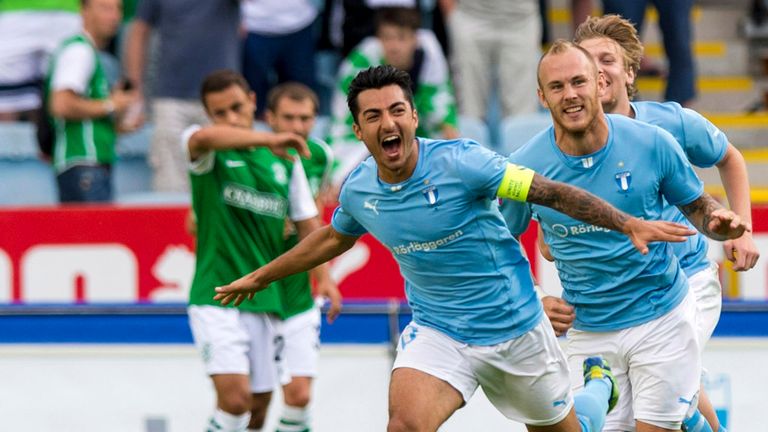 The Azerbaijan-born 22-year-old was linked with a host of clubs throughout Europe, but the Malmo star has agreed a deal to move to Germany.
Hamad, who has scored 22 goals in 125 games for Malmo since 2009, will officially join Hoffenheim after the German winter break in January.
"Hamad is a young, ambitious and still developing player who has shown his qualities in Sweden," said Hoffenheim sports director Alexander Rosen.
Hamad, who helped Malmo to their 17th title this season, has signed a three-year deal with Hoffenheim.