Bundesliga: Leverkusen's Philipp Wollscheid unhappy with 1-0 loss to Eintracht Braunschweig
Philipp Wollscheid believes Bayer Leverkusen were punished for their Hoffenheim controversy in the loss to Braunschweig.
Last Updated: 03/11/13 11:16am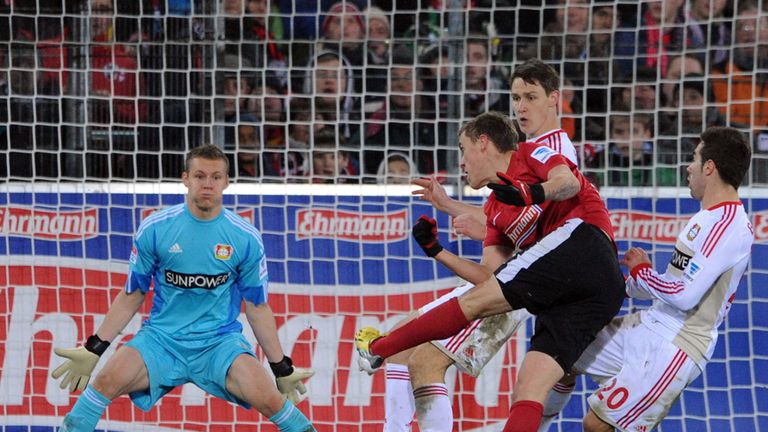 Leverkusen's victory in Hoffenheim was confirmed this week when the hosts' appeal against a 'phantom' goal from Stefan Kiessling was rejected.
However, Wollscheid feels referees are trying to set the record straight themselves by putting Leverkusen at a disadvantage.
"There were a few odd refereeing decisions today which gives you the feeling on the field that maybe it could have something to do with what happened two weeks ago," Wollscheid said.
"Of course we didn't play very well, but it's definitely punishing when these small decisions always go against you.
"That shouldn't be an excuse, though, but it's a fact today. All I hope is that it doesn't have anything to do with the game a fortnight ago."
Coach Sami Hyypia took defeat on the chin, defending his decision to rest first-choice attack trio Kiessling, Sidney Sam and Heung-Min Son.
"Braunschweig just wanted it more than us and they were stronger in the tackle," said the Finn.
"I stand behind my decisions. We have a big squad and I want to make the most of it."