Bundesliga: Raphael Schafer remains captain of Nurnberg despite discarding armband
Raphael Schafer will remain captain of Nurnberg, despite throwing away his armband at the end of a 3-0 loss to Freiburg.
Last Updated: 04/11/13 10:33am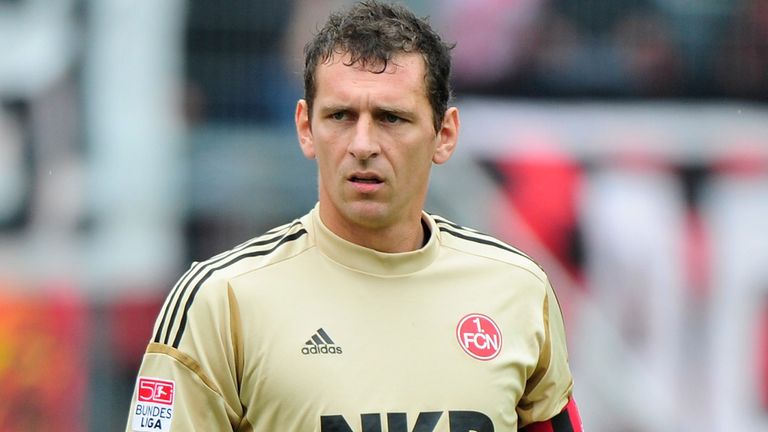 Schafer discarded the armband in front of angry Nurnberg fans, but after talking to the team and the coach, he says he exaggerated and is proud and honoured to be the club's captain.
"At that moment, I felt that if the lads didn't accept me as their captain any longer, then I didn't want to be it," he said on the Bavarian club's website.
"I overreacted. I know that it was a huge mistake because I've always seen it as something particularly special to be captain of Nurnberg and that's never going to happen to me again."
After receiving reassurances from within the dressing room, he is happy to continue wearing the captain's armband in future.
"They asked me to remain captain and that's a clear signal for me that I still have their faith," Schafer added.
"That encouraged me to remain captain on the pitch and I'm not going to shirk this responsibility."