Bundesliga: Bayern Munich coach ready for trip to Borussia Dortmund later this month
Bayern Munich are looking forward to their trip to Borussia Dortmund in a fortnight's time, according to Pep Guardiola.
Last Updated: 10/11/13 10:56am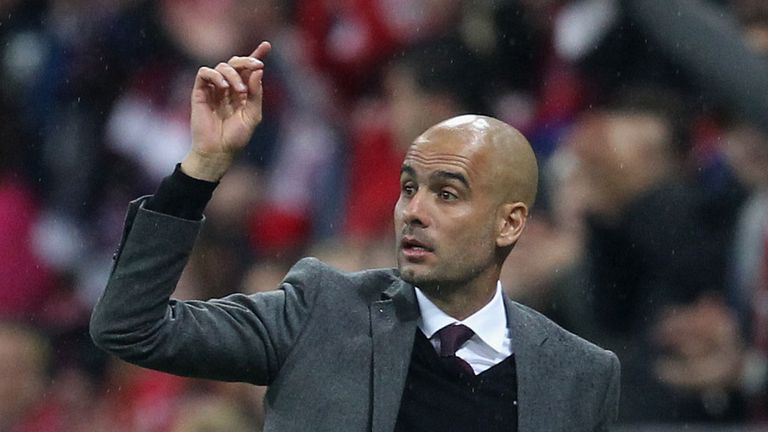 A 3-0 win over Augsburg which extended their unbeaten run to a league-record 37 matches, and ensured coach Pep Guardiola the best ever record of any debutant coach in the Bundesliga with 32 points from 12 games, has given the defending champions confidence for the top-of-the-table clash.
"While I was in Barcelona and in New York, I did not see much of Dortmund, but now I've seen them play a lot and they are a side who can dominate games," he said.
"They have incredible strikers, but also a good organisation. We've got a bit of time now to analyse them.
"We've got a big, big game ahead of us and this will be a big test for us. I just hope the players all come back from international duty fit."
While preparing for that big game, Guardiola will also find time to look back on what he has achieved in his first four months as Bayern coach.
"It's always great for a coach to be in charge of teams like Barcelona or Bayern because teams of their quality allow you to set many, many records," Guardiola said at a press conference in Munich.
"I had great successes with my clubs because I had incredible players, and that's the same here at Bayern.
"If I coached another team which did not have this organisation, then you could forget it.
"This was not an easy record, though. 37 games without defeat? My word! Congratulations to the club for this incredible record.
"Every game is a lesson for me in understanding my team better."