Bundesliga: Pep Guardiola full of praise for predecessor Jupp Heynckes
Bayern Munich coach Pep Guardiola heaped praise on his predecessor Jupp Heynckes before giving him a 'Bambi' award.
Last Updated: 15/11/13 11:19am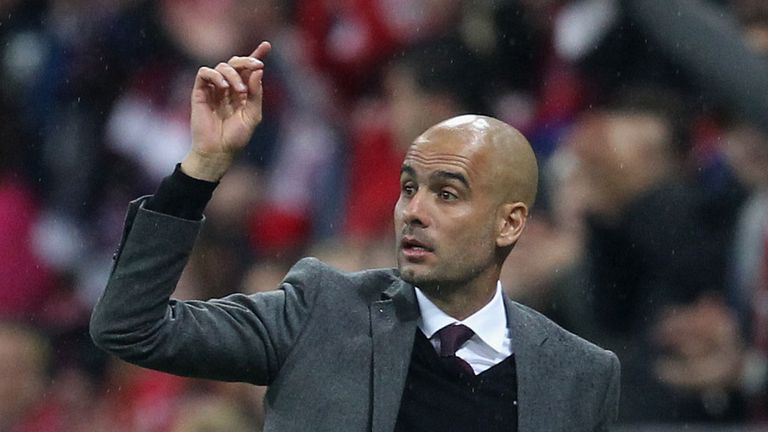 Heynckes picked up the prize in the sport category for his achievements in leading Bayern to four trophies last season and his successor thanked him for passing on "a perfect team".
"I can't top what you did," Guardiola said. "Your achievements will be sacred in the history of football.
"Jupp is a legend in Germany and every child in Spain knows who he is too. You have given me a perfect team.
"For me personally, you are a real role model."
Heynckes received his award from Guardiola and singer Robbie Williams at an annual gala evening in the German capital, thanking his successor for his warm words.
"I'm deeply touched by Pep Guardiola's words," he said. "It was a privilege to be coach of Bayern Munich.
"I am delighted because this is a great honour for me. I had a wonderful team who did something historic."