Bundesliga: Klopp asks fans to get behind depleted Borussia Dortmund against Bayern Munich
Coach Jurgen Klopp believes the Borussia Dortmund fans will be a "considerable influence" against Bayern Munich.
Last Updated: 22/11/13 5:07pm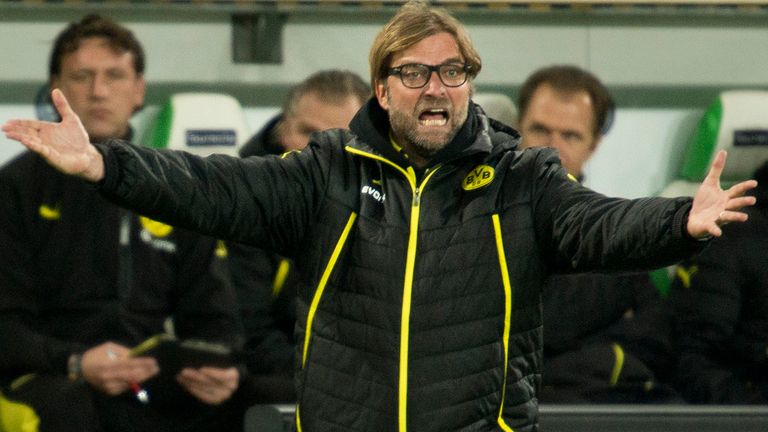 More than 200 countries have secured rights to the main event on Saturday evening as the two rivals lock horns for the fifth time this calendar year.
Bayern hold the upper hand with victories in the DFB-Pokal and, more importantly, the Champions League final, while they drew in the Bundesliga.
Dortmund's only win in the four games so far this year was in their last meeting in July, when they took the honours - and the silverware - in a 4-2 German Supercup victory.
That game, like Saturday's, was staged in front of over 81,000 fans inside the Westfalenstadion, and like in the summer, Dortmund coach Jurgen Klopp is counting on them to lift his side to a much-needed victory which would reduce their deficit on Bayern at the top of the table to a point.
"Against these opponents, we need everything which Borussia Dortmund can possibly have, on the field and in the stadium," he said.
"We want to develop a game in which each time we win possession, there is frenetic celebration.
"Anybody who has secured a ticket for this game, and is backing the Black and Yellows, is going to have a considerable influence."
Klopp is turning to the fans since his personnel situation is far from ideal.
His entire back four has been wiped out by injury, forcing him to sign up 34-year-old free agent Manuel Friedrich, and probably turn to Germany midfielder Sven Bender for help in defence.
"The most exciting thing is creating something special out of a problematic situation," said Klopp, who will not use injuries as an excuse.
Neither will his opposite number Pep Guardiola, who is deprived of Franck Ribery and Bastian Schweinsteiger.
"I hate excuses," said the Catalan at a press conference. "Injuries are no excuses and I've said that time and time again."
Bayern may have to do without Ribery for the rest of 2013 with Guardiola concerned by the fractured rib he picked up while on international duty.
"We'll have to see," he said. "I'm not a doctor. We've still got a few games and I hope he'll be fit again in time for the Club World Cup."
Some of the key ingredients may be missing, yet the appeal of a game being defined the Klassiker in Germany is nevertheless great. One thing both coaches both agreed on in their pre-match press conferences was that their opponents have "huge quality" no matter who takes to the field.