Bayern Munich will look to claim their fifth trophy of the year in the Club World Cup
Bayern Munich are bidding to crown the most successful year in their history with victory in the Club World Cup.
Last Updated: 15/12/13 11:41am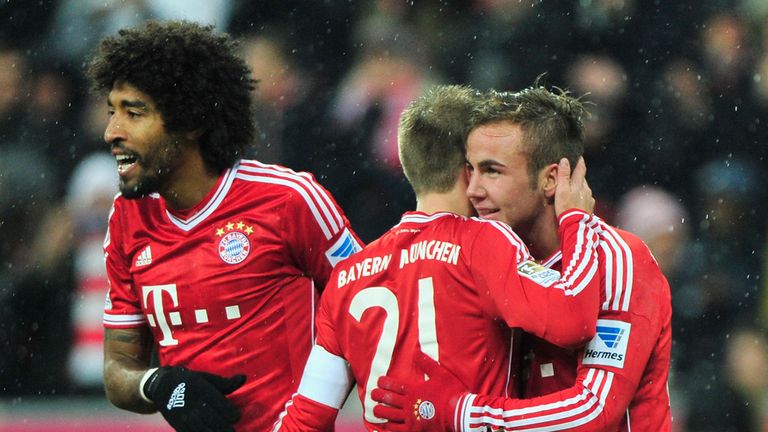 Having won the Bundesliga, DFB-Pokal and Champions League treble, as well as the UEFA Supercup, Bayern have their sights set on a fifth title this calendar year having also secured their place at the top of the Bundesliga table going into 2014.
"Congratulations to Bayern for an incredible 2013," said coach Pep Guardiola, taking credit only for one of those four trophies since replacing Jupp Heynckes in the summer.
"Now we're flying to Morocco to win the last title this year."
Bayern were hardly at their best against Hamburg on Saturday, however, even if they did win 3-1.
"The players already had Marrakech on their minds," Guardiola said on his club's website.
"We've got to correct that. I'll be trying to convince the players that there is still a lot of work to be done."
Indeed, Hamburg were unfortunate not to come away with more from a venue where they were beaten 9-2 last season.
"It's always hard to play against probably the best team in the world, but we were well organised and didn't give much away," said manager Bert van Marwijk.
"Particularly in the second half we were the better team and had more chances, but if you want to get a point here in Munich, then you've got to take these chances."