Transfer News: Borussia Dortmund not interested in signing Michal Kadlec
Jurgen Klopp has dismissed reports that Borussia Dortmund are interested in signing Fenerbahce defender Michal Kadlec.
By Thomas Zocher
Last Updated: 20/12/13 6:34pm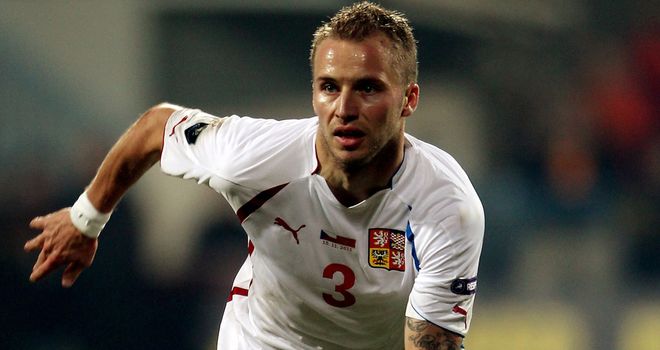 The Czech Republic international only left the Bundesliga in the summer after joining Fenerbahce on a three-year contract from Bayer Leverkusen.
Reports in Turkey have suggested that Dortmund are keen to bring the 29-year-old back to Germany in the January transfer window to boost an injury-hit defence.
Kadlec is reportedly unsettled in Turkey and his father - former Czechoslovakia international Miroslav Kadlec - had intimated a deal with Dortmund is close.
However, Klopp has rejected the speculation and has stated that he has never been interested in a deal to sign Kadlec for Dortmund.
"This is not true," the Dortmund coach told Deutsche Pressagentur regarding the rumours. "We have never been interested in the services of Kadlec.
"You should not always believe the stories printed by newspapers!"