Bundesliga: Rafael van der Vaart confident Hamburg will come out fighting
Hamburg captain Rafael van der Vaart is confident the team will come out fighting for the second half of the Bundesliga.
Last Updated: 12/01/14 11:24am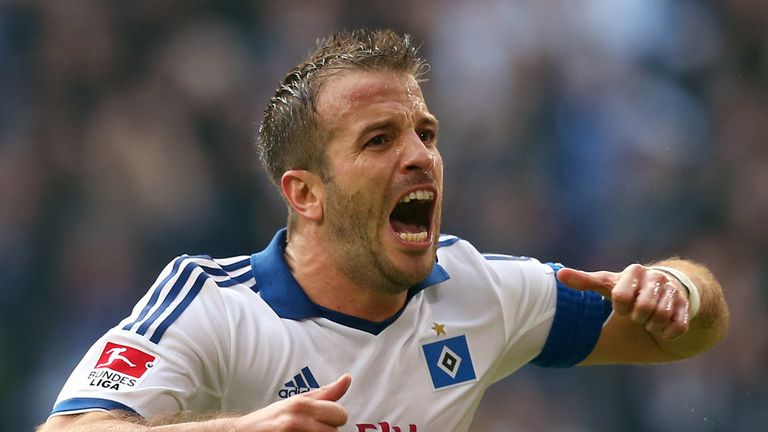 The northern Germany side ended 2013 in 14th place, just two points above the relegation zone and with only four wins from 17 matches.
They are currently preparing for the second half of the campaign in Abu Dhabi, where they played out a 0-0 draw with Vitesse in a friendly on Friday.
And even though that result was a disappointment, Van der Vaart remains optimistic that 2014 can be a successful year.
"I've had the feeling these days that everybody understands we have to do more," the Dutchman said in Kicker magazine.
"Everybody realises what is at stake."
Hamburg, the only club never to have been relegated from the top flight of German football, are close to the drop zone for the third year in a row and Van der Vaart is keen on pulling away as quickly as possible after a turbulent first half of the campaign, though he admits their current league position may be a fair reflection of the lack of star quality in the side.
Thorsten Fink was replaced by Bert van Marwick as coach during the first half of an up-and-down season.
"We had a good period, but then we had those games against Augsburg and Mainz which were embarrassing," said Van der Vaart.
"That is why we're sitting here with such a rubbish feeling and it certainly isn't only down to bad luck, we're lacking the quality to take the next step.
"We didn't play very well against Vitesse, but we were very solid and that is one of the priorities in a situation like ours."