Bundesliga: Rafael van der Vaart reveals Hamburg relegation fear
Hamburg captain Rafael van der Vaart has warned his team-mates the club will be relegated if they don't improve.
Last Updated: 28/01/14 8:30am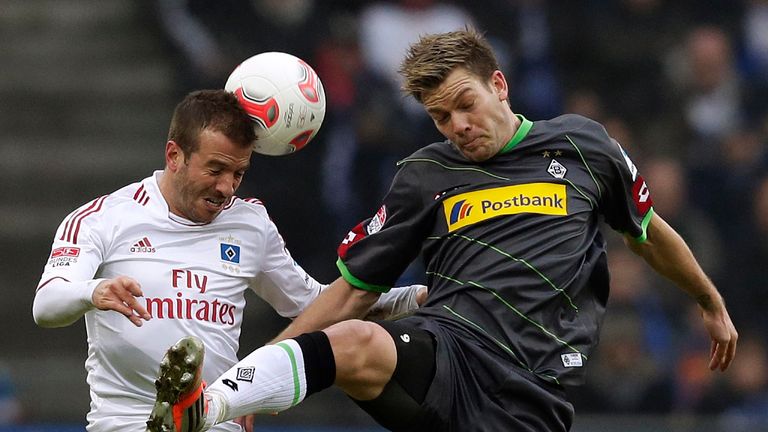 Hamburg slipped into the bottom three at the weekend following a 3-0 defeat at home to Schalke.
"If we carry on playing like this, then we'll go down," Van der Vaart told Germany's Bild newspaper.
"We've got to do something about it. We're conceding too easily and you don't win any games that way."
With Freiburg and Nurnberg both picking up important wins in the fight for Bundesliga survival, Hamburg's lack of bite on Sunday worried Van der Vaart the most.
"If you hide, then you can't play football," he said. "I don't know what more I can say.
"I'm repeating the same things each week and it's slowly starting to get on my nerves. Things are getting increasingly unsettled and it hurts."
Hamburg have just 16 points from 18 matches, with their change in coach earlier in the season not appearing to have had the desired effect.
Bert van Marwijk has won just three games since replacing Thorsten Fink in September.