Transfer news: Hertha Berlin say there has been no contact over Adrian Ramos
General manager Michael Preetz says Hertha Berlin have had no contact over a potential bid for Adrian Ramos.
Last Updated: 30/01/14 2:15pm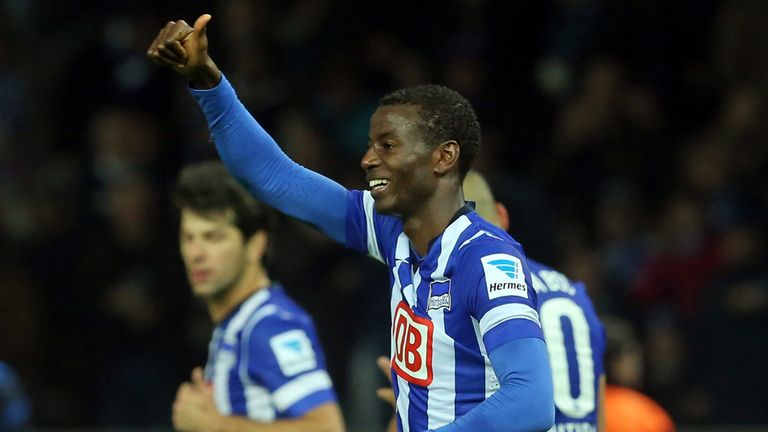 Ramos has been in impressive form for Berlin this season, scoring the same amount of goals as Bayern Munich-bound Robert Lewandowski.
The 28-year-old Columbian forward had been linked with a move to fellow Bundesliga side Dortmund, however Preetz said there have been no talks between the two.
Preetz told Deutsche Presseagentur: "If there's a club wanting to have Adrian Ramos that club would need to get in touch with us first.
"This is something that's not happened yet, though. Adrian Ramos is a player of Hertha Berlin and he has a got a contract left to go at our club."
Ramos' agent Helmuth Wennin also confirmed that there had been no talks with the player about a possible move, saying: "I am unfortunately not in the position to give out information on the situation of Adrian Ramos. If I am getting into that position, I will do so."