Bundesliga: Hamburg captain Rafael van der Vaart claims defeat was "catastrophic"
Hamburg captain Rafael van der Vaart says his side's 3-0 defeat to Hoffenheim on Saturday was "a catastrophe".
Last Updated: 02/02/14 11:57am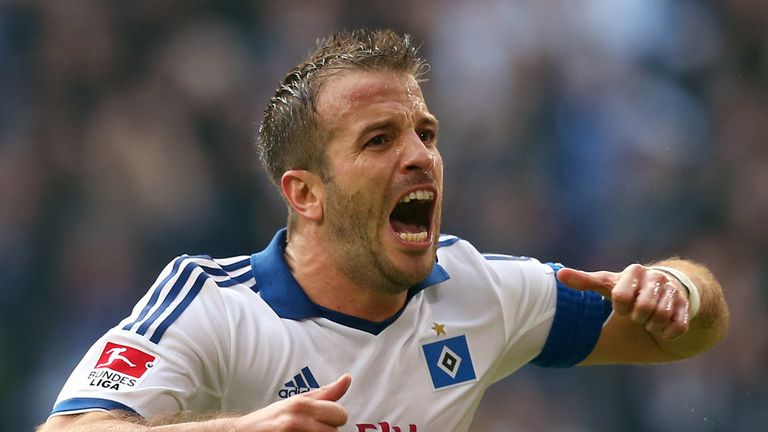 For only the third time in the club's history they have now lost five games in a row and they could drop into the Bundesliga's bottom two on Sunday.
The situation is looking increasingly precarious and Van der Vaart shares the fans' frustration.
"I'm sick of seeing how we concede goals," he said.
"We're giving everything, but when you're in a phase like this, then you concede a quick goal and spend all the time having to chase the game.
"We're trying everything, but it's not working. The fans are right to insult us. It was a catastrophe.
"Football is no fun when it's like this. I would like to go home with three points once in a while, but this season is a catastrophe.
"We've got to turn the corner quickly."
They should turn that corner with Van Marwijk, who has been given assurances about his job by the club's director of sport Oliver Kreuzer.
"We've been shifting all the blame onto the coach for years now," he said.
"It's always the coach's fault, he is always the one to blame.
"Well I've said that he is the right coach for this club. We've got to question other things, not him."