Bayer Leverkusen general manager Rudi Voller has ruled out re-signing Toni Kroos
Bayer Leverkusen general manager Rudi Voller has ruled out any notion that they could re-sign Toni Kroos.
By Thomas Zocher
Last Updated: 05/02/14 9:17pm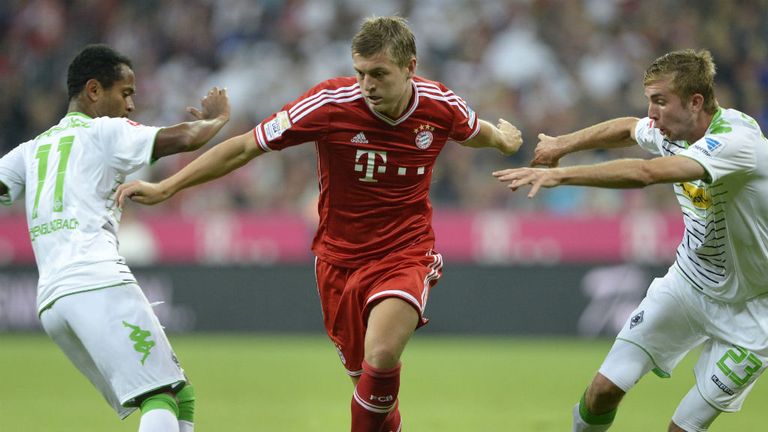 Kroos' future is the subject of speculation as talks over a new contract have stalled, and English champions Manchester United have been strongly linked.
Kroos enjoyed playing on loan Bayer Leverkusen for 18 months in 2009/10 - but Voller has rubbished speculation they could get him back.
"Re-signing Toni Kroos for Bayer Leverkusen is not realistic," Voller told Bild.
"We are by far unable to compete with the wages structure of a club like Bayern Munich. That's a fact. You have to accept that in an ungrudging way!"
One deal that is in Voller's sights is a new deal for coach Sami Hyypia. His current contract expires next year and Bayer are keen to hold talks.
Voller told Express: "We have an interest in keeping Sami Hyypia at our club, Sami (Hyypia) is also interested in staying on at our club.
"He is having a contract left until June 2015 and we have agreed to start discussing a new deal during this spring."