Bundesliga: Oliver Kreuzer defends Bert Van Marwijk after Hamburg's 3-0 defeat to Hertha Berlin
Hamburg boss Bert van Marwijk has again been given assurances about his job, despite a 3-0 home defeat to Hertha Berlin.
Last Updated: 09/02/14 10:48am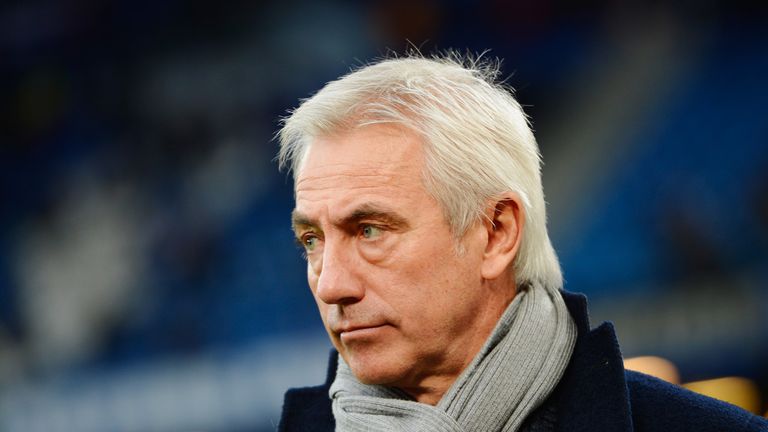 That sixth straight loss has left the northern club in serious relegation danger and led to hundreds of fans protesting outside the ground, blocking the players' exit from the HSV Arena and pelting them with missiles when they tried to leave.
Like the supporters, club bosses have pinned the blame on the players and not Van Marwijk, who will be on the bench for the midweek DFB-Pokal quarter-final tie with Bayern Munich.
"We don't have a problem with the coach. We have a problem with our defence," director of sport Oliver Kreuzer said to Sky television.
"You can't set the team up any better than the way the coach does.
"It makes no difference who sits on the bench - it's about the lads needing to do more. I'm not letting there be any discussion about the coach.
"We just need to ensure we start playing better football."
Hamburg need to turn the corner quickly if they are to avoid what would be the first relegation in their history.
The defence has taken the brunt of Kreuzer's criticism and he is demanding improvements, fast.
"We've conceded some incredible goals once again," he said. "It's just too simple.
"It's been following us all season and we've got to try to eliminate it - otherwise we're not going to win any Bundesliga matches."