Bundesliga: Borussia Dortmund coach Jurgen Klopp has written off the title
Borussia Dortmund coach Jurgen Klopp has written off the Bundesliga for the season, but he still hopes for silverware.
Last Updated: 24/02/14 2:53pm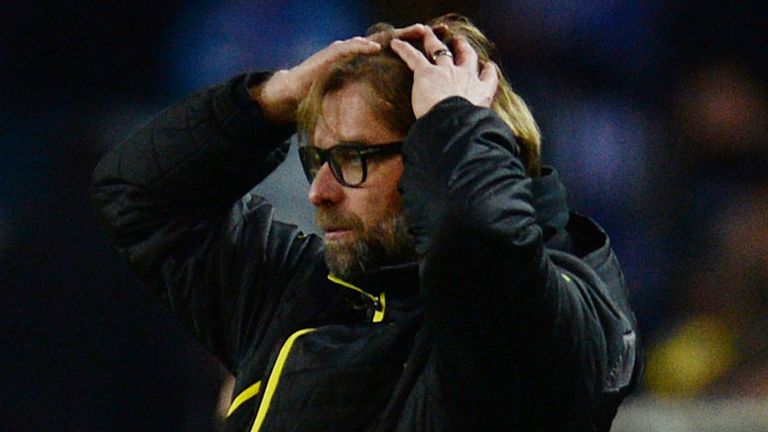 Twenty points separate Dortmund from league leaders Bayern Munich at the top of the table and Klopp knows they are not going to make up that much ground in the 12 games that remain, but insists beating Bayern in the DFB-Pokal or the Champions League is still viable.
"We don't have a chance in the league any more. But why would we write off our chances in the other two competitions before we've been knocked out?" Klopp said on FIFA.com.
"We're strong when we have everyone fit, and even when we don't have everyone fit we still have the desire.
"We've proved that and that's why we're in a relatively good position. We want to make the most of it."
Indeed, injuries have complicated Dortmund's season so far and losing Sven Bender for two months was just the latest setback.
"My priority for 2014 is to have my team complete the second half of the season in better physical shape," he said.
"We've been hardly recognisable due to all our injuries."
Nevertheless, even with a fully-fit squad, Klopp acknowledges it would have been hard to keep up with the pace Bayern have been setting at the top.
"Bayern Munich are the best team in the world at the moment, and unfortunately they play in the Bundesliga, so we're up against them all the time," added Klopp.