Transfer News: Aaron Hunt quiet on quit reports
Werder Bremen and Aaron Hunt have both refused to comment on claims that he has already told the club he wants to leave.
Last Updated: 14/03/14 6:57pm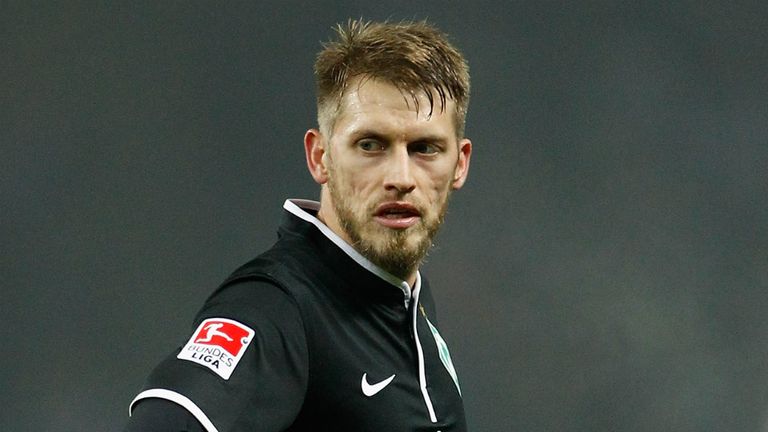 German international Hunt is contracted to Werder until 2014, but the midfielder has been strongly linked with the likes of Tottenham, Besiktas and Bundesliga rivals Bayer Leverkusen.
27-year-old Hunt told Deutsche Presseagentur: "It is not true. I have yet not made a decision on my future in the game."
General manager Thomas Eichin added: "This is pure gossip, there is no new info on the future of Aaron Hunt available.
"We are in talks and we have spoken about every detail.
"He (Aaron Hunt) will still have the time to think about it. I know how important this decision is for him as a person. Aaron wants to know how we are to make general progress as a club. (Due to recent results) we feel some things are to mesh again."
Another Werder player who is considering his future is Serbian defender Sebastian Prodl.
The 27-year-old has two-years left on his current deal and has been at the Wederstadion since 2008.
Prodl told Kicker said: "I am under contract with Werder Bremen also for the new season, but I am well able to imagine doing something different next season.
"Either I am on the move this summer or I would let my contract expire at this club to then leave next year."
Whilst Hunt and Prodl may be departing, Eichin has confirmed that on-loan full-back Santiago Garcia and Aleksandar Ignjovski could get new deals.
Garcia is on loan from Chilean outfit CSD Rangers, and Eichin added: "He has emerged to a first-team regular with us this season. He is a good player and quite important. We will definitely consider buying him at the end of the campaign."
And on Ignjovski, he added: Eichin said: "We all know he is on a deal to end this summer. Iggy (Aleksandar Ignjovski) has done fine lately, from our point of view he is making some good progress. Therefore the future is positive for him. It's important he is having a good chance of a sporting future at our club. As far as I am concerned this is a fact by now."