Transfer news: Aleksandar Ignjovski confirms he will leave Werder Bremen
By Jure Bohoric
Last Updated: 01/04/14 9:21pm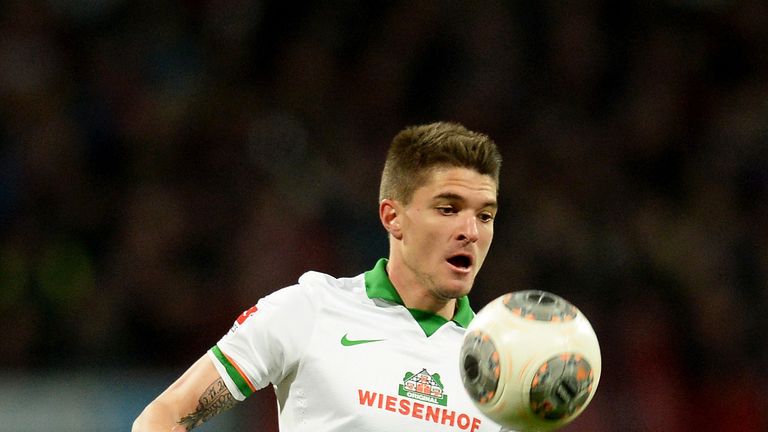 Werder Bremen midfielder Aleksandar Ignjovski has confirmed he will leave the Bundesliga club at the end of the season.
The Serbia international has been strongly linked with a summer move to Eintracht Frankfurt, but insists he is still to decide on his next club.
Ignjovski has vowed to remain committed over the final six games of the season with Bremen only eight points above the relegation zone.
He told Bild: "I have informed the club that I'll go to the end of the season.
"It was a difficult decision. The aim was not primarily about money. I'm a defensive midfield player and want to prove myself in the future in this position.
"I had a wonderful time here. I assure you that I will give everything to the last second, so Werder remain in the Bundesliga."
And when quizzed over reports of an impending summer switch to Eintracht Frankfurt, he added: "I will not comment on that. Where I go next is not fixed yet."