Bundesliga: Schalke chairman Clemens Tonnies is recovering well after surgery
Last Updated: 29/04/14 5:58pm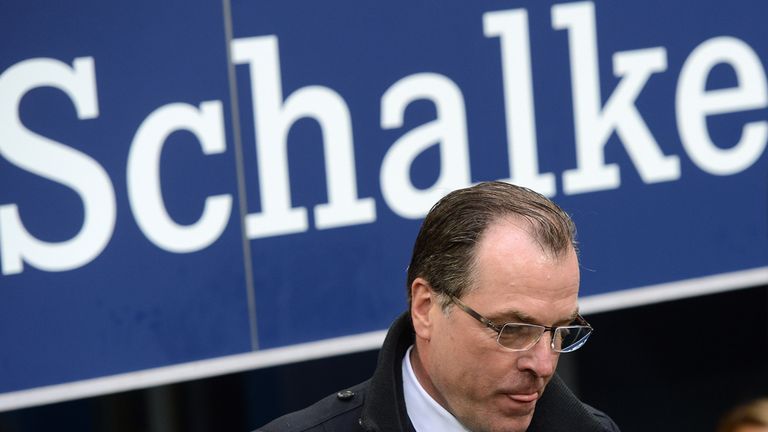 Schalke chairman Clemens Tonnies is recovering well after undergoing surgery last Wednesday to remove a tumour.
The 57-year-old, who has now been discharged from the University Hospital of Freiburg, has been told to rest up for 14 days by the medical team, headed by kidney specialist Professor Wolfgang Schultze-Seemann.
The tumour, which was detected at an early check-up, was completely removed during the successful operation and Tonnies is expected to make a full recovery following a positive diagnosis.
He told the club's official website schalke04.de on Tuesday: "I'm very sorry that I'm currently out of action, but I am very relieved about the course.
"My sincere thanks go to Professor Schultze-Seemann, Dr. Przemyslaw Pisarski and staff of the University Hospital in Freiburg.
"When you receive a diagnosis, it can be difficult. I have decided to act consistently and to tackle the disease and fight."