Bundesliga: Armin Veh targets European return for Stuttgart following his return
Last Updated: 21/07/14 11:46am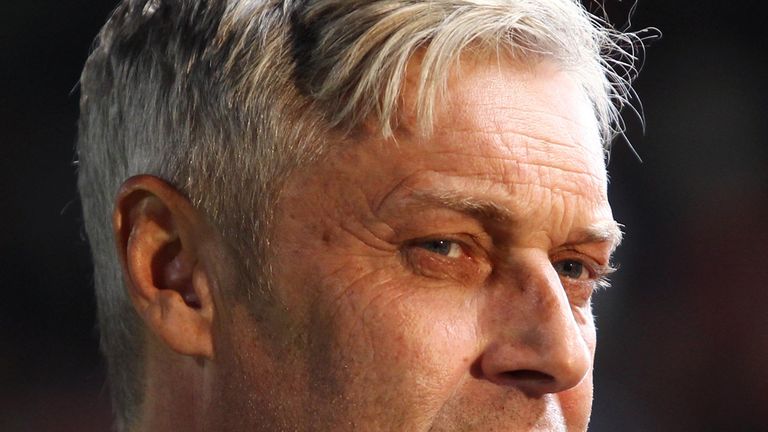 Stuttgart coach Armin Veh plans on leading the club back into Europe in the near future after his return this summer.
Veh led Stuttgart to the Bundesliga title in 2007 before being dismissed a year later with the club struggling.
Six years on, the Augsburg-born coach is back in charge of the Swabians and keen on lifting the gloom from recent difficult seasons and leading them back where he feels they belong.
"The first reason I came back to Stuttgart is because I would like to build something here and I wanted the chance of European football," he told Sport1.de.
"That's a chance I can see here. I had it also at Frankfurt, but I can really see it here."
Stuttgart only narrowly avoided relegation last season and have not qualified for Europe for two consecutive seasons.
Consolidation could be an understandable aim for the new season, but Veh says he already wants more.
"There is a reason why Stuttgart have finished 12th and 15th in the past two seasons, but I've not come here to finish only 12th again," he said.
"We do have to be a bit humble after last season, and it is something which could happen, but it is not my objective."