Transfer news: Mainz chief Christian Heidel wants Nicolai Muller to stay
Last Updated: 31/07/14 1:03pm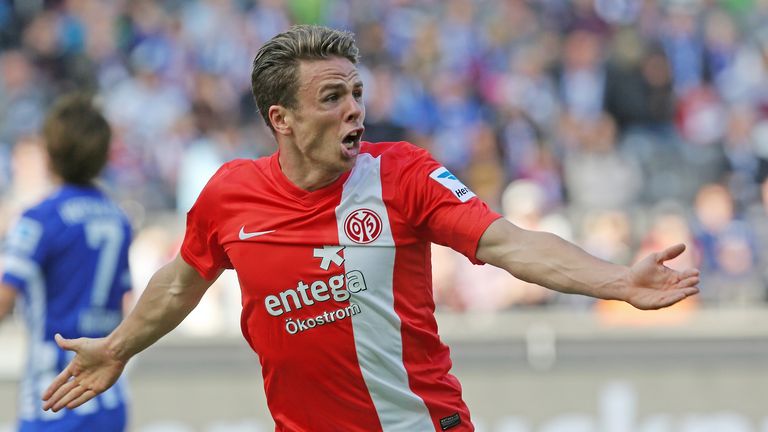 Mainz's general manager Christian Heidel says forward Nicolai Muller will not be leaving the club unless a deal is agreed which would be right for all parties.
Doubt has been cast over the future of the Germany international, with Hamburg reportedly keen on the 26-year-old, whose form early last season saw him break into the national team.
If the northern Germany side do want Muller, they have been told to make the right offer, and to do so fast as Mainz would then need to find an adequate replacement.
"If both conditions are not fulfilled, then there will absolutely not be any transfer," Heidel told Sport Bild.
"We are not going to weaken ourselves. If Nicolai wants to leave, then we've got to be satisfied economically and then we would need an alternative."
Amid the speculation surrounding his future, Muller may not play a part in Mainz's first Europa League tie of the season against Asteras on Thursday night. Coach Kasper Hjulmand said "he could play", but refused to give any assurances.
Muller scored nine goals in 26 Bundesliga appearances for Mainz last season after netting eight in the previous campaign.