Schalke director Horst Heldt challenges side to extend Champions League stay
Last Updated: 31/07/14 2:27pm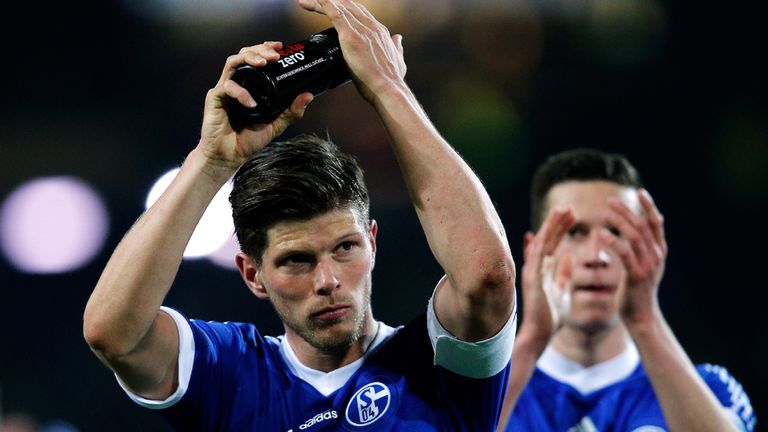 Schalke 04 director of sport Horst Heldt has challenged his side to reach the quarter-finals of the UEFA Champions League this season, as well as ensuring they qualify for the competition again next season.
According to Heldt, only Bayern Munich are out of Schalke's reach and as such has set his club's sights very high for the 2014-15 campaign.
Speaking to Sport1.de, Heldt said: "Of course when you have qualified for the Champions League three times in a row, then you are not going to settle for finishing fifth or sixth.
"It's going to be an interesting season and we want to get the most out of it. What that will be, I cannot say.
"We want to contend for the leading positions. We want to go further than the last 16 in the Champions League and we want to go further in the DFB-Pokal too."
Defending Bundesliga champions and DFB-Pokal holders Bayern are expected to be the team to beat again this season, but Heldt says they are not merely focusing on trying to get the better of Pep Guardiola's side.
"We're following our own goals," he said. "It's a mistake always to compare yourselves with the others and orientate yourself around them.
"Many clubs are trying to send good teams into the season and it's going to be exciting, even if Bayern are of course leading the way.
"They are the favourites, but we have a good team too which has improved, and we are ready for our tasks.
"We have kept our team intact and the younger player are now more mature. We've also got our long-term injured back, so we've not needed to spend money really."
The Gelsenkirchen outfit finished third last season in the Bundesliga behind champions Bayern and local rivals Borussia Dortmund.